Weekend classes-
Week long class November 3-8, 2013
For more information and to sign up, click on the specific dates you are interested in.
For classes further ahead than listed, go to the cooking school link.
NEWS, NEWS
Come to see me at Pie Mania this Saturday, Dec. 7 at Builder's Source, 308 Menual NE, 1 to 3 PM for my free pie making demonstration. The event lasts until 5 PM and there will be 8 other chefs and benefits the Road Runner Food Bank.
Going to London? If so, put 100 Hoxton, a new Mediterranean and Middle Eastern restaurant on your "Must Do" list. For more information, check out my latest blog.
Recent video recipe:
POSOLE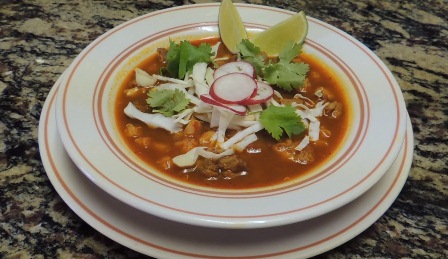 What do you want to see featured on our new blog?
Email us to make suggestions about post features!
Blog link: Southwest Cooking with Jane Butel
♦ ♦ ♦ ♦ ♦ ♦ ♦ ♦ ♦ ♦ ♦ ♦ ♦ ♦ ♦ ♦ ♦

♦
ALL NATURAL SOUTHWESTERN AND MEXICAN INGREDIENTS AVAILABLE
Our wonderful pure, fresh chiles, spices and ingredients are in bountiful supply. Order, by selecting the Products key at the top of this page, or click here.
ALL CHILE PRODUCTS 25% OFF UNTIL MAY 10, 2013 ORDER NOW!
Our Gift boxes are a great present for most anyone anytime.
♦ ♦ ♦ ♦ ♦ ♦ ♦ ♦ ♦ ♦ ♦ ♦ ♦ ♦ ♦ ♦ ♦ ♦
The complete book of all the Mexican regional recipes taught in the award winning Fairmont-Princess Cooking School in Scottsdale. Has such favorites as Rellenos en Nogado, Pollo Cauchate, Mayan Chilaquiles and the luscious Tres Leches. cake. Ebook $2.99.
Softbound Printed Edition
$12.95

NOW ON KINDLE FIRE
for $2.99
Click for Jane Butel's

10 Favorite Recipes!

Southwest Cooking and Spices

with Jane Butel
Discover Delicious, Economical,
Nutritious Benefits Of Border Cooking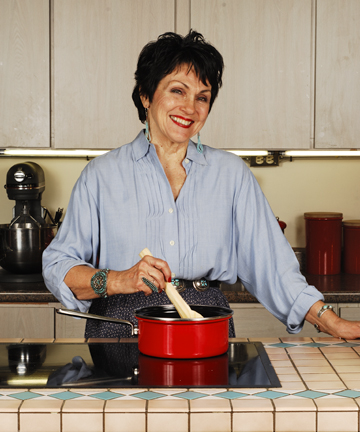 Jane Butel is the leading international authority on the cuisine of the American Southwest and Regional Mexican cooking. Known for her clear, easy to understand recipes and culinary instruction—she has been recognized as the "Best in the US" by Gayot.com and one of the four best Cooking Schools in the World by Bon Appetit magazine.
She has authored 20 cookbooks, including many best sellers, hosted four television shows and national radio shows; conducts hands-on cooking schools, conducts culinary tours and sells her cookbooks on-line.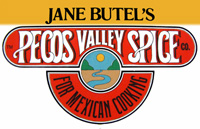 Jane is also the founder of Pecos Valley Spice Company which was established in 1978. Fresh, pure, best available ingredients create the best flavors and nutrition. Jane has personally selected these chiles, spices, corn masa and beans for her flavorful Southwestern recipes. These are the ingredients she works with in her award winning Cooking School. Each product has no preservatives or additives, as do almost all other ingredients available from competitive companies. For example, many chili powders have as high as 40% salt. These highest quality fresh ingredients are the ticket to your cooking success.
Register or Purchase a Gift Certificate NOW!
All 2014 Classes on Sale for Holiday
Gift Giving at 20% OFF!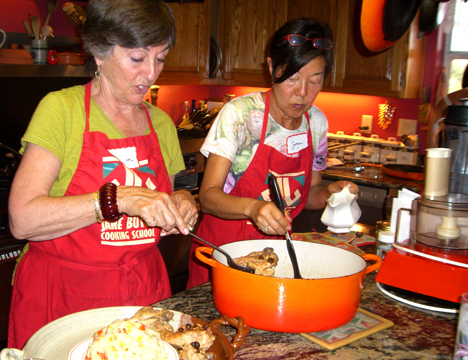 Discover why Jane's classes are so popular!
You'll learn why chiles have been so revered for thousands of years by the ancients—how blue corn evolved as the essential grain that kept the Ancient Anasazi's alive.
The clear bold flavors of the chiles and corn dishes are both very healthy, and economical as well—perfect for these tough economic times!
The weekend and week long classes are 100% full participation. They are each conducted in our professional kitchen in Corrales, New Mexico—an historic village between Albuquerque and Santa Fe.
call 505-243-2622.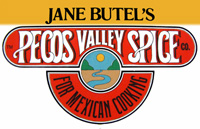 Pecos Valley Spice Co.

$5.00 OFF ALL Gift Baskets Until December 11, 2013
Home
About Jane
Featured Recipes
E-Newsletter
Blog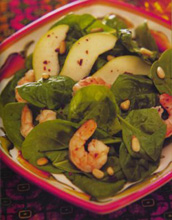 ♦ ♦ ♦ ♦ ♦ ♦ ♦ ♦ ♦ ♦ ♦ ♦ ♦ ♦ ♦ ♦ ♦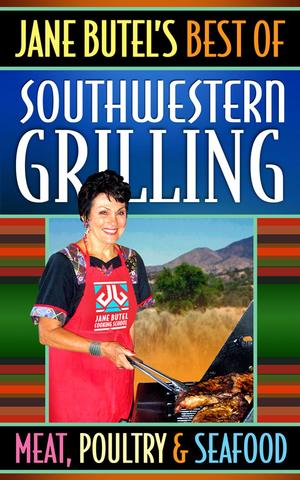 Jane Butel's favorite grilled recipes including such favorites as Grilled Chicken with Lemon-Pecan Butter, Spit Roasted Dallas Style Grilled Flank Steak. E-book $2.99.
Softbound Paperback $10.95
Now On Kindle! $2.99