Weekend Classes-
Week-Long Class-
February 22-26, 2016
For more information and to sign up, click on the specific dates you are interested in.
The fall weekend cooking classes are NOW ON SALE at 50% off or $575.00 until September 7, 2015. To register click the dates you are interested in.
NEW DAY CLASSES STARTING SEPTEMBER 15, 24 (BELOW), OCTOBER 6, 8 AND 22, 2015. To register, click the class you are interested in or call us at 505-243-2622.
For classes further ahead than listed, go to the cooking school link.
NEWS, NEWS, NEWS
Quick and Easy Favorites Full Paricipation Class September 15, at 1 PM. Register Now.
Special Green Chile Full Participation Class September 24, 6 PM. Register Now.
September 2, 2015 between 8 and 9 AM, I will be on Channel 2, presenting perfect guacalmole and mentioning the Internation Contest which we sponsor at the New Mexico State Fair.
World's first electric wine aerator, now available. Quick, easy to operate, leaving all sediment in bottom of bottle. A must have for the home and professional wine enthusiast.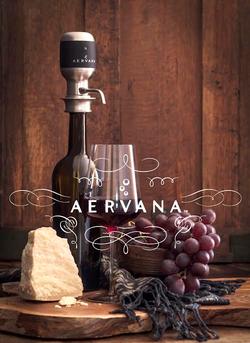 Recent video recipe:
POSOLE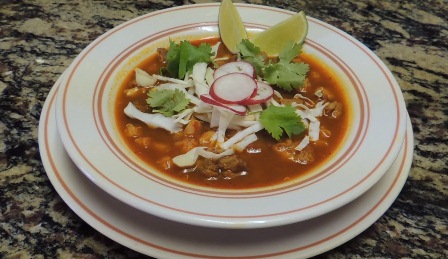 What do you want to see featured on our new blog?
Email us to make suggestions about post features!
Blog link: Southwest Cooking with Jane Butel
♦ ♦ ♦ ♦ ♦ ♦ ♦ ♦ ♦ ♦ ♦ ♦ ♦ ♦ ♦ ♦ ♦

♦
ALL NATURAL SOUTHWESTERN AND MEXICAN INGREDIENTS AVAILABLE
Our wonderful pure, fresh chiles, spices, ingredients and wine and kitchen essentials are in bountiful supply. Order, by selecting the Products key at the top of this page, or click here.
Our Gift boxes are a great present for most anyone anytime.
♦ ♦ ♦ ♦ ♦ ♦ ♦ ♦ ♦ ♦ ♦ ♦ ♦ ♦ ♦ ♦ ♦ ♦
The complete book of all the Mexican regional recipes taught in the award winning Fairmont-Princess Cooking School in Scottsdale. Has such favorites as Rellenos en Nogado, Pollo Cauchate, Mayan Chilaquiles and the luscious Tres Leches. cake. Ebook $2.99.
Softbound Printed Edition
$12.95

NOW ON KINDLE FIRE
for $2.99
Click for Jane Butel's

10 Favorite Recipes!

About Jane
Credited with starting the Tex-Mex mania, Jane Butel published her first cookbook on New Mexican and American Mexican food in the 1960's. Twenty cookbooks later, her latest cookbook, "Chili Madness" 2nd edition is a revised and greatly expanded version of her best-selling original "Chili Madness" cookbook.
Jane Butel is an internationally recognized authority on the regional cooking of the American Southwest. The daughter and granddaughter of accomplished home economists, Ms. Butel is a cookbook author, teacher and television personality whose most recent television project, "Jane Butel's Southwestern Kitchen", was presented to public television stations nationwide by KUHT-TV, Houston PBS.
Ms. Butel's interest in Southwestern cooking predates its current widespread popularity by decades. She was the first to write about the cooking style that evolved in the Southwestern border area, and is credited with starting our nation's love affair with this cuisine.
Having consulted with such major chains as Del Taco, El Torrito and Zona Rosa, and with Luxury Hotels, she is now in her 29 th year of operating her own Cooking Schools in various locations in New Mexico. Her schools have been recognized far and wide for the quality of instruction. Jane's Cooking School specializes in week long and weekend full-participation classes on New Mexican, Southwestern cooking and Regiional Mexican cooking. She is known for her strength in teaching the techniques of cooking and the history of the dishes. BON APPETIT magazine credits her Cooking School as the "BEST IN THE U.S." VACATION SCHOOL.
At her Satellite Cooking School which operated until 2008, in the award winning La Hacienda restaurant in the Fairmont Scottsdale Princess Resort in Scottsdale, AZ., she specialized in teaching favorite Regional Mexican dishes, simplified. The Schools have received rave reviews from the culinary press including being rated as the Best in the US and one of the 10 best hotel cooking schools in the world by Gayot hotel rating service .
Prior to following her passion for Southwestern cooking, she was a corporate marketing executive for four major corporations, American Express, General Electric, Con Edison and Public Service Company of New Mexico. Through her writing, teaching and television projects, she continues to season this country's melting pot with the rich culinary, cultural and historical heritage of the American Southwest. Ms. Butel is listed in Who's Who in American Women, Outstanding Young Women, Platinum Who's Who and the World Who's Who. She is a member of the New York City chapter of Les Dames d'Escoffier and the International Association of Culinary Professionals among other affiliations.
Home
About Jane
Featured Recipes
E-Newsletter
Blog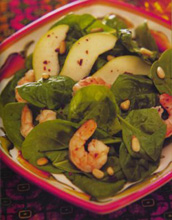 ♦ ♦ ♦ ♦ ♦ ♦ ♦ ♦ ♦ ♦ ♦ ♦ ♦ ♦ ♦ ♦ ♦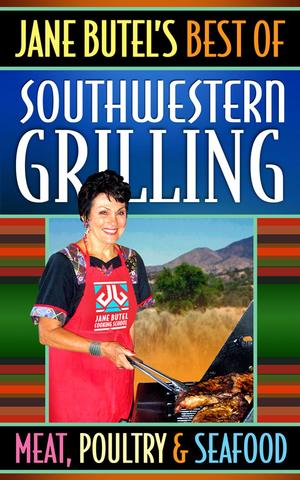 Jane Butel's favorite grilled recipes including such favorites as Grilled Chicken with Lemon-Pecan Butter, Spit Roasted Dallas Style Grilled Flank Steak. E-book $2.99.
Softbound Paperback $10.95
Now On Kindle! $2.99