E-Newsletter
IF you haven't already, Sign up now for Butel's Bytes and get lots of recipes, nutrition and health information, hints, tips and good to know facts about Southwestern, Mexican and cooking with chiles. When you sign up, I will give you a collection of my five favorite recipes. I look forward to sharing my cooking with you, Jane Butel
Butel's Bytes-January 2014

Recipes for the Month

---

CHILE ORDERS

Hot and Mild Red Chile Powder and Crushed Caribe Chile are on sale this week for 25% OFF!

(Offer good until Sunday, January 12, 2014.)

GIFT BOXES

Gift boxes

are available for your gift giving. We will drop ship each order for you if you like. Also, I will personally autograph each cookbook as you wish.

ALWAYS EAT CHILES AT LEAST 24 OUT OF 30 DAYS!

Have a Healthy and Prosperous New Year,

JANE BUTEL




Jane's Message January, 2014

When January rolls around, I think most all of us yearn for simpler, less rich, yet satisfying foods. For me, chili always fills that bill. It is easy to make, inexpensive, fun and healthy!!

What more could one want? I have always loved chili and have written 2 books on it plus including chili recipes in most all of the over 20 cookbooks I have written.

I decided a fun "take" on chili recipes for this month might be to feature favorite "Encores" for chili right out of the newest edition of Chili Madness—the 2nd edition. You may order your very own autographed copy right now if you like, just click here! The book has over 150 recipes, many of them never published before, plus all of the original chili recipes from my best selling earlier version of Chili Madness and yet costs just $12.95 plus postage. Be certain to say how you wish me to autograph it.

The three casserole recipes can each be frozen, refrigerated and reheated.

Here are my hints for freezing casseroles straight out of Chili Madness.

If you want to freeze a casserole for use later in the day (or on another day altogether), try this little trick: Line an unbuttered baking dish with two sheets of aluminum foil, crisscrossing the foil. Allowing it to extend about 6 inches outside the dish on all sides. Then grease the foil with butter or nonstick cooking spray. Assemble the casserole in the dish, bring up the sides of the foil to cover it, and place in the freezer. When frozen solid, remove from the baking dish, so that it will be available for other uses.

When you are ready to bake the casserole,remove the foil and pop the frozen casserole in the same buttered dish you had originally made it in. Bake from frozen for 1 ½ times longer than called for in the recipe. ( Example, if the recipe usually bakes for 30 minutes, you would bake it from frozen for 45 minutes.)

If you are reheating a refrigerated casserole, simply add 5 to 10 minutes to the baking time.

Here's to all our very best wishes for a great 2014 for each of you!! (Just remember to keep eating chiles for health!)

We have just received all fresh 2013 red chile for our mild, hot, caribe, pequin and cayenne. So place your orders for winter cooking and great, healthy eating.

Keep your calendar open

!!! We are finalizing the plans for an early November 2014 Mexican Culinary Cruise to the Mexican Riveria on Holland America.

Gift Certificates are available for any amount from $25.00 up for our Pecos Valley Spice Co. products and for $350.00 and up for our cooking classes. We also have certificates for our weekend and week long classes.

Click here for our 2014 Cooking School weekend and week long calendar.

ORDER NOW! YOUR VERY OWN COPY OF MY 2 NEWEST COOKBOOKS, JANE BUTEL'S BEST OF MEXICAN COOKING AND JANE BUTEL'S BEST OF SOUTHWESTERN GRILLING. EACH COMES IN 3 FORMATS--Kindle, e-book or a soft back printed version. You will love the recipes!!!







Printer Friendly Version
Home
About Jane
Featured Recipes
E-Newsletter
Archive
Blog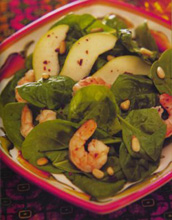 ♦ ♦ ♦ ♦ ♦ ♦ ♦ ♦ ♦ ♦ ♦ ♦ ♦ ♦ ♦ ♦ ♦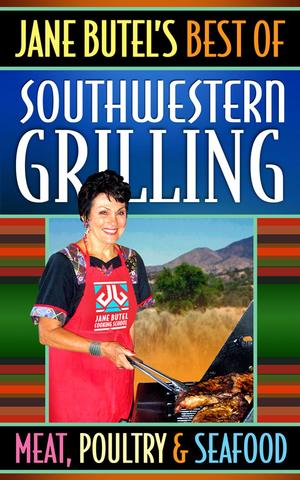 Jane Butel's favorite grilled recipes including such favorites as Grilled Chicken with Lemon-Pecan Butter, Spit Roasted Dallas Style Grilled Flank Steak. E-book $2.99.
Softbound Paperback $10.95
Now On Kindle! $2.99