Jane's Message November, 2012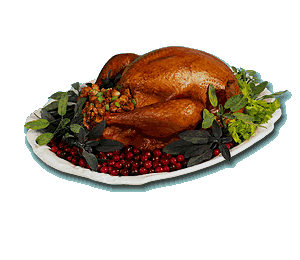 Thanksgiving is one of the very best holidays. It is a time for delicious dining and giving thanks for all that we have. It is also a very tradition challenged time for trying new twists to old favorites. With that thought in mind, I would like to tempt you with my favorite dressing for turkey. It definitely has a Southwestern twist. The basis is blue cornbread flavored with pinon nuts, green chile and sherry. Sometimes I have used butter toasted pecans and added sausage for a heartier version.
With this issue, I thought you might like some of my very favorite turkey leftover chilis. The Margarita Splash Chili is from my Quicy and Easy cookbook and the others are from my newest Chili Madness cookbook. They are each quick, and fun to make and wonderful for busy holiday dining.
NEWS! NEWS! NEWS!
There's still room to get into our November 11-13 weekend at Half-Price. It is a full participation class and lots of fun—we have consistently won praise from our students, some of whom have returned as many as five times. Also we are rated #1 by Bon Appetit magazine and Gayot.com.
We have just received all fresh 2011 red chile for our mild, hot, caribe, pequin and cayenne. So place your orders for fall cooking and great, healthy eating.
Gift Certificates are available for any amount from $25.00 up for our Pecos Valley Spice Co. products and for $65.00 and up for our cooking classes. We also have certificates for our weekend and week long classes. All Weekend and Week Long classes are going on sale for 2012 at 20% off after our November weekend school—November 12, 2012. To order a gift certificate, please call us at 505-243-2622.
Have you watched our new blog, Chiles and Chilis...Southwest Cooking with Jane Butel. Just go to your home page at www.janebutelcooking and click the blog feature in the left column.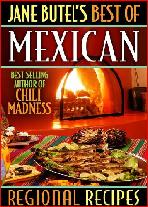 ORDER NOW! YOUR VERY OWN COPY OF MY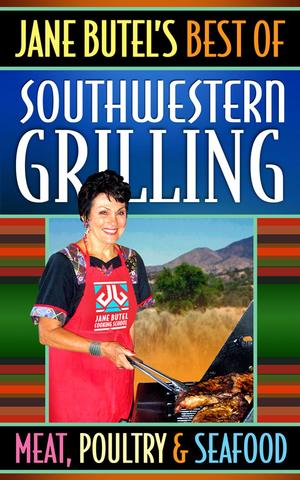 2 NEWEST COOKBOOKS, JANE BUTEL'S BEST OF MEXICAN COOKING AND JANE BUTEL'S BEST OF SOUTHWESTERN GRILLING. EACH COMES IN 3 FORMATS--Kindle, e-book or a soft back printed version. You will love the recipes!!!