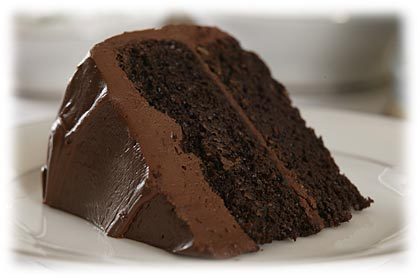 With February bringing hearts and flowers and romance…chocolate always seems to be a favorite sweetheart food. And, chocolate always goes so well with chile. Discovered by the Aztecs, chocolate was the warrior's drink of choice before going to battle.
Their favorite complement for the chocolate was cinnamon, and since it came all the way from China—many times it would not be available, so way back then the Aztecs started substituting chile for the cinnamon in their hot chocolate drinks.
And did you know what the word chocolate means in the Aztec language? It means bitter water. You will agree, if you ever sample hot chocolate without sugar! Chile is so compatible with both cinnamon and chocolate as in the Mexican Moles, desserts and confections.
I thought for this month, it would be great fun to share some sweetheart specials you could have fun making for your special someone for Valentines and enjoying all month long.
All recipes reprinted with permission from Jane Butel's publishers.
By the way, speaking of Mexican cooking—I have scheduled my very special award winning Mexican Regional full participation cooking school for the weekend of April 20-22—just time to gear up for a very special Cinco de Mayo Celebration once you go home. Be sure to register right away. A deposit of $250.00 holds your place.