Week-Long Class-
*NOW ON HALF PRICE SPECIAL UNTIL JULY 5, MIDNIGHT!
For more information and to sign up, click on the specific dates you are interested in.
NEWS, NEWS, NEWS
New Special Grilling Class at 6 PM July 14, 2016. To register or view menu, click here.
July 27, 1:30 PM at the Corrales Library, I will be presenting a Green Chile Fiesta. To register, call 505-897-0733.
Recent video recipe:
POSOLE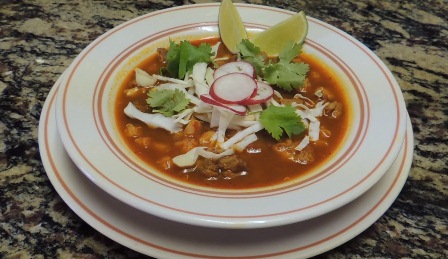 What do you want to see featured on our new blog?
Email us to make suggestions about post features!
Blog link: Southwest Cooking with Jane Butel
♦ ♦ ♦ ♦ ♦ ♦ ♦ ♦ ♦ ♦ ♦ ♦ ♦ ♦ ♦ ♦ ♦
ALL NATURAL SOUTHWESTERN AND MEXICAN INGREDIENTS AVAILABLE
Our wonderful pure, fresh chiles, spices, ingredients and kitchen essentials are in bountiful supply. Order, by selecting the Products key at the top of this page, or click here.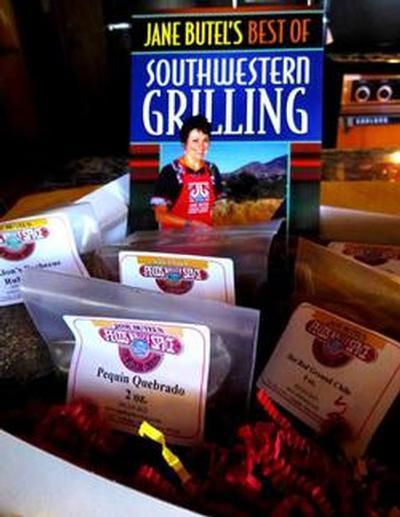 This Grilling Gift Box is on special for $35.00 until July 13, midnight, 2016.

♦ ♦ ♦ ♦ ♦ ♦ ♦ ♦ ♦ ♦ ♦ ♦ ♦ ♦ ♦ ♦ ♦
The complete book of all the Mexican regional recipes taught in the award winning Fairmont-Princess Cooking School in Scottsdale. Has such favorites as Rellenos en Nogado, Pollo Cauchate, Mayan Chilaquiles and the luscious Tres Leches. cake. Ebook $2.99.
Softbound Printed Edition
$12.95

NOW ON KINDLE FIRE
for $2.99
Weekend | Weeklong | Teambuilding | Group Demonstrations | Calendar

Southwest Cooking Classes
2016 marks the 32nd Anniversary of Jane Butel's New Mexican cooking schools. Since the first week long schools in 1983, she has greatly expanded the classes. Check this site frequently.
We continue to offer her award winning week-long and weekend classes in New Mexico. We are offering fewer, so register soon for this award winning opportunity to make sure there is still space. The schools are now being conducted in Jane's kitchen, which is located in Corrales, a Spanish Colonial village along the Rio Grande between Albuquerque and Santa Fe.

There are a number of hotels, a world class resort and bed and breakfasts from which to choose for lodging. There are plenty of beautiful sights to see, shopping in Corrales as well as Albuquerque and Santa Fe, spas, horseback riding, gallery hopping, golfing and more. For complete touring information, contact the Albuquerque Convention and Visitor's Department, 1-800-733-9918, www.itsatrip.org or the Santa Fe Convention and Visitor's Bureau, 1-800-777-CITY,www.santafe.org or the New Mexico Department of Tourism, 1-800-545-2040, www.newmexico.org.
Home
About Jane
Featured Recipes
E-Newsletter
Blog
10 Favorite Recipes Sign up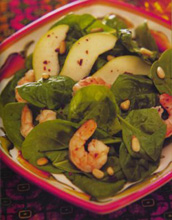 ♦ ♦ ♦ ♦ ♦ ♦ ♦ ♦ ♦ ♦ ♦ ♦ ♦ ♦ ♦ ♦ ♦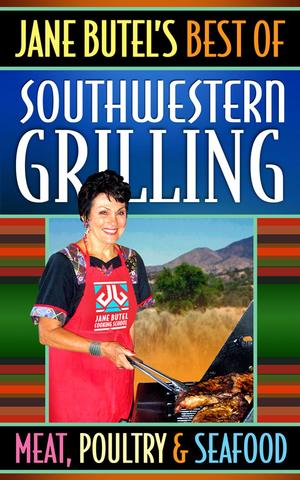 Jane Butel's favorite grilled recipes including such favorites as Grilled Chicken with Lemon-Pecan Butter, Spit Roasted Dallas Style Grilled Flank Steak. E-book $2.99.
Softbound Paperback $10.95
Now On Kindle! $2.99