Message From Jane
Happiest of Holidays from all of US!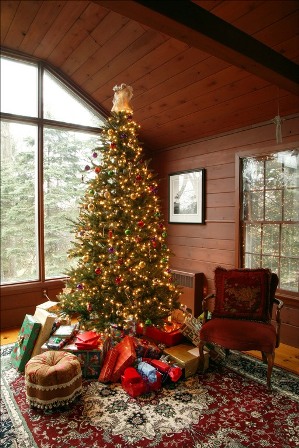 Planning for the holidays this year reminds me of that adage—"the best laid plans oft gang aglee". They really" jumped" on me despite really working on getting a head start—ordering my cards ahead of time. Working on my Christmas card mailing list to update right after last Christmas—with the list to be lost with the break down of my former computer.

But, oh well—onward and upward. I think it is most worthwhile to count the blessings we have and plan wonderful times together to create golden memories for the future.
The holidays spell home for me. I went to Hawaii once for the holidays when my daughter was still a teenager. It was very nice, but not quite the same as the decorated tree, the fun of making cookies and all the goodies of Christmas at home. Full Story
Recipes of the Month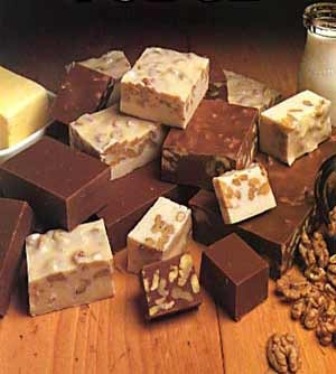 FAVORITE HOMEMADE FUDGE: I have always been told that this is the traditional Dorothy Stover recipe of Russell Stover's chocolates. My Mother was given this recipe years ago and now Nestle's sometimes prints the recipe on the bags of chocolate chips. Good quality chocolate chips—I like the semi-sweet and unsalted butter make the best fudge. I like to add coarsely chopped pecans and sprinkle with caribe chile. Full Recipe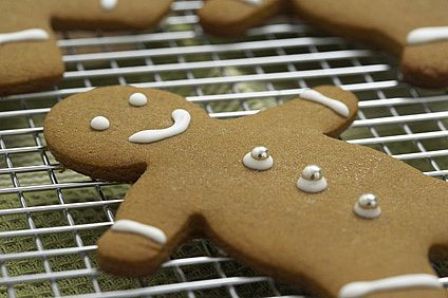 GINGERBREAD COOKIE DOUGH: This dough has a great flavor and is intended for cookies, not gingerbread houses. They are quite flavorful . You can make the dough days ahead and refrigerate for the greatest of ease in rolling out the dough. The recipe can be doubled or tripled for more cookies. Full Recipe
BUTTERCREAM ICING: This flavorful frosting is a basic for decorating cookies or even frosting a cake. Make several bowls of the frosting and tint various colors. Use a frosting gun for decorating as well as red hots, colored sugar and even chile flakes such as caribe. (If you do not have a frosting gun, use a small plastic bag such as a sandwich bag, fill to desired level, then take a tiny snip off one corner and use for decorating.) Full Recipe
Drop a Hint—That You Want a Gift Certificate for Our Next
On-Line "All About Chiles" Class

Classes start in early 2009, with a gift certificate, you can use it anytime you wish during the year. And if you buy now during December, we are giving all purchases of any type of class 20% off.
And, as a subscriber to Butel's Bytes, you can get this incredible bonus package if you register for the next online session of my "All About Chiles" before December 24, 2008. Read More...
Scratching your head over what to give that someone special or the ones that are hard to buy for for Christmas? Then, why not order some of my cookbooks and the products and gadgets to go with them for a very special gift. See www.janebutel.com for our spices and gadgets, also collections of spices and books. Any book from a Bytes order I will autograph as instructed. Do get your orders to us by December 15.
Hint: Bake Christmas goodies as you have time so there will be no last minute rush! You can make the dough one day and chill or freeze for later baking.

Tip: Use your freezer for all its worth at the holidays. Do always label with the date you prepared the food, what the food is and place the newest food behind the older ones so as to not lose food to being in the freezer for too long. Good quality freezer weight bags and rigid containers are a must for keeping foods at their freshest best!
Happy New Year!

I look forward to seeing as many of you as possible on my book tour, the cities are on my home page of the website www.janebutel.com.
And I look forward to cooking with you and or touring with you next year! Just check out our website at www.janebutel.com.


PLEASE INVITE YOUR FRIENDS TO JOIN BUTEL'S BYTES!