Each is 50% off until 2 days before the class. For more information and to sign up, click on the specific dates you are interested in.
NEWS, NEWS, NEWS
Pre-order my next 2 cookbooks from any of the 3 sources and you will get an autographed nameplate and really help our rating!
Revisesd, 2nd edition of 'Jane Butel's Southwestern Kitchen" to be published October 4, 2016.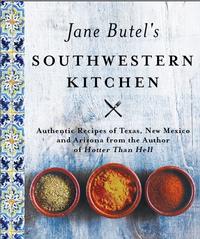 ♦ ♦ ♦ ♦ ♦ ♦ ♦ ♦ ♦ ♦ ♦ ♦ ♦ ♦ ♦ ♦
Jane Butel's newest cookbook, "Simply Southwestern" will be published November 22, 2016.
ORDER NOW: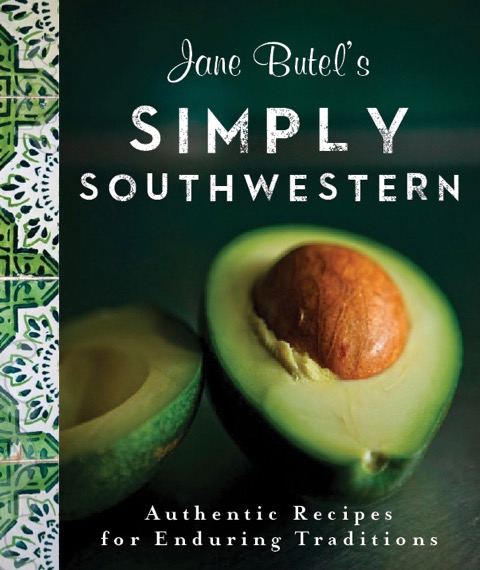 ♦ ♦ ♦ ♦ ♦ ♦ ♦ ♦ ♦ ♦ ♦ ♦ ♦ ♦ ♦ ♦
Recent video recipe:
POSOLE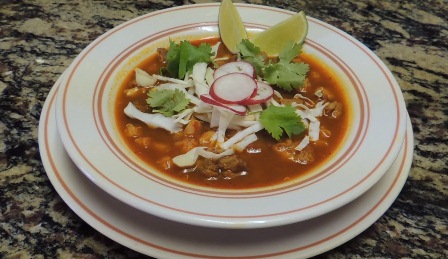 What do you want to see featured on our new blog?
Email us to make suggestions about post features!
Blog link: Southwest Cooking with Jane Butel
♦ ♦ ♦ ♦ ♦ ♦ ♦ ♦ ♦ ♦ ♦ ♦ ♦ ♦ ♦ ♦ ♦
ALL NATURAL SOUTHWESTERN AND MEXICAN INGREDIENTS AVAILABLE
Our wonderful pure, fresh chiles, spices, ingredients and kitchen essentials are in bountiful supply. Order, by selecting the Products key at the top of this page, or click here.
♦ ♦ ♦ ♦ ♦ ♦ ♦ ♦ ♦ ♦ ♦ ♦ ♦ ♦ ♦ ♦ ♦
The complete book of all the Mexican regional recipes taught in the award winning Fairmont-Princess Cooking School in Scottsdale. Has such favorites as Rellenos en Nogado, Pollo Cauchate, Mayan Chilaquiles and the luscious Tres Leches. cake. Ebook $2.99.
Softbound Printed Edition
$12.95

NOW ON KINDLE FIRE
for $2.99
-Chili Madness Tour Continues
 Chili Madness continues and has been a great and rewarding experience!  It is so wonderful seeing so many of my alumni friends and book owner buddies.  In fact in many of my book signing events, I have been so pleased to see book owners of Chili Madness and other books I have written bring in the stained, often very damaged copies of my books to get me to autograph them.  Of course they always buy the new revised, expanded book too—oftentimes many copies of it for friends and family.

I am reminded of one very nice lady at the St Louis, Mo signing at the new Left Bank Bookstore, where she brought her first printing of Chili Madness in a plastic bag.  She had driven 2 hours to get to the signing and it was just fabulous to see her and the so well used copy of the book.

Last weekend I was in beautiful Fair Hope, Alabama, a gorgeous gulfside town all decked out in beautiful flowers along the main street.  The book signing there was at a huge chili cookoff, which was just a hoot.  Right behind us they even had a mechanical bull bucking away with all manner of kids and adults.

This coming week, I will be at the Smithsonian Museum in the Atrium room presenting Chili and chiles along with New Mexican wines presented by Jim Hammond, a Southwestern wine authority.  The wines are donated by  Gruet and Southwestern Wines, both of New Mexico.  This will be a very special event.  For more information, phone the Smithsonian at 202-633-3030.  All attending will be treated to a special chili dinner featuring my famous Bowl o Red, Mexican Tortilla Chli, corn and Bacon Chowder-Chili, apple Blue Cheese Slaw, Blue Corn parfait Bread and Creamy Margarita Pie.  Hope to see you there!

Our new Cooking with Jane is really taking off.  Be sure to take a peek at our premiere issue and join as a charter member while you still can.  Charter membership gives you 10% off all of our products—even our cooking schools.   Just click here to join.

Want to study more about chili and chiles—sign up right now for our "All About Chili" online cooking class while I have it on special.  Click here for more information.

And don't forget to sign up for Butel's Bytes where every month I share favorite recipes, hints, tips, discounts and more.
Let me hear from you!

---
---