Each is 50% off until 2 days before the class. For more information and to sign up, click on the specific dates you are interested in.
NEWS, NEWS, NEWS
Pre-order my next 2 cookbooks from any of the 3 sources and you will get an autographed nameplate and really help our rating!
Revisesd, 2nd edition of 'Jane Butel's Southwestern Kitchen" to be published October 4, 2016.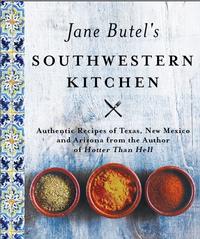 ♦ ♦ ♦ ♦ ♦ ♦ ♦ ♦ ♦ ♦ ♦ ♦ ♦ ♦ ♦ ♦
Jane Butel's newest cookbook, "Simply Southwestern" will be published November 22, 2016.
ORDER NOW: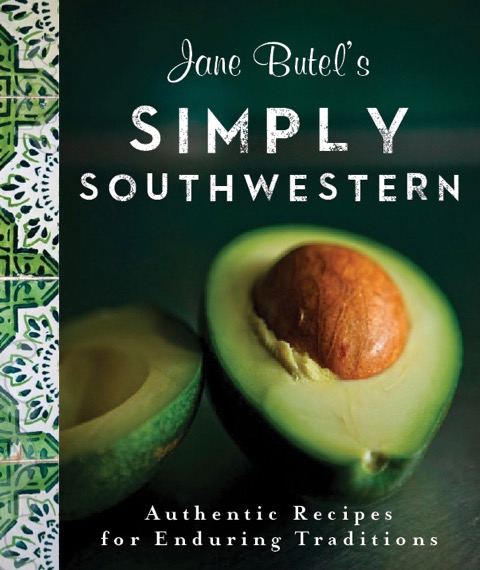 ♦ ♦ ♦ ♦ ♦ ♦ ♦ ♦ ♦ ♦ ♦ ♦ ♦ ♦ ♦ ♦
Recent video recipe:
POSOLE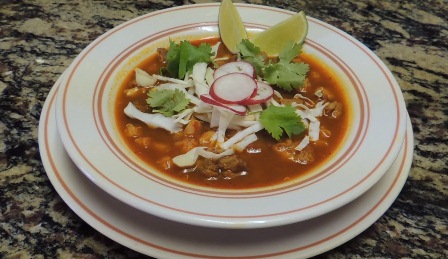 What do you want to see featured on our new blog?
Email us to make suggestions about post features!
Blog link: Southwest Cooking with Jane Butel
♦ ♦ ♦ ♦ ♦ ♦ ♦ ♦ ♦ ♦ ♦ ♦ ♦ ♦ ♦ ♦ ♦
ALL NATURAL SOUTHWESTERN AND MEXICAN INGREDIENTS AVAILABLE
Our wonderful pure, fresh chiles, spices, ingredients and kitchen essentials are in bountiful supply. Order, by selecting the Products key at the top of this page, or click here.
♦ ♦ ♦ ♦ ♦ ♦ ♦ ♦ ♦ ♦ ♦ ♦ ♦ ♦ ♦ ♦ ♦
The complete book of all the Mexican regional recipes taught in the award winning Fairmont-Princess Cooking School in Scottsdale. Has such favorites as Rellenos en Nogado, Pollo Cauchate, Mayan Chilaquiles and the luscious Tres Leches. cake. Ebook $2.99.
Softbound Printed Edition
$12.95

NOW ON KINDLE FIRE
for $2.99
Are you a Charter Member of "Cooking with Jane"?
 Are you a Charter Member of "Cooking  with Jane"?

"Cooking with Jane" is our newest product and we would just love for you to be a part of it.  We have a sneak peek setup at www.janebutel.com.  Go ahead and have a look.

It is not just any old recipe site.  Each month there will be special features that include healthy, quick and easy  cooking, fun entertainment menus with timelines, budget stretching ideas, hints and tips  as well as features where we explain the culinary tips and techniques that have made our cooking school rated as the best in the US by Gayot.com and one of the four best in the world by Bon Appetit.

In addition to a range of culinary stories, videos and recipes, we will have a special wine story each month, written by columnist and wine authority, Jim Hammond titled Bold Wines for Bold Foods.  And to round out our monthly offerings, there will be "Off the Plate" featuring décor, and kitchen and dining ideas.
You will actually save more than you make, once you are a member.  There is no other site like this!  So I know you will want to be a part of it.

Charter membership is the best, because you automatically get 10% off all our products and cookbooks, and after six months of membership, you get 10% off our cooking classes.  Membership has its privileges indeed!  Hurry to sign up, because the charter membership drive is over January 31, 2009.
I am just about to take off on the tour to promote "Chili Madness" .  Sunday, I leave for Phoenix and visit the Southwestern States, then the Mid-Central and Southern states the next week.  Hope to see you and serve you a sample of Bowl o Red!

---
---