STANDING PRIME RIB
The key to great prime rib roasting is to buy the best aged beef roast you can find. Then simple seasoning and a good hot oven to start the roasting are key.
Yield: 4 to 6 servings (allow 2 servings per rib bone)
2 to 3 rib roast of beef
2 teaspoons coarse salt
Several generous grinds of black pepper
Preheat the oven to 425 F. Place the roast, which should be at room temperature on a rack in an open roaster. Season all sides of the roast, patting the seasonings in firmly.
When the oven is preheated, place the roast in the oven, allowing approximately 20 minutes per pound for medium rare. Roast until the internal temperature is 140 F for rare, 150 F for medium rare, 160 F for meium and 170 F for well done.
After 20 minutes, turn the heat down to 325 F for the rest of the roasting period. Begin testing for doneness after 1 hour. Allow roast to set for at least 20 minutes before carving for the juices to settle in.
Home
About Jane
Featured Recipes
E-Newsletter
Archive
Blog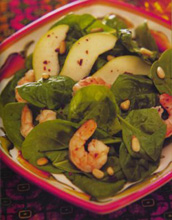 ♦ ♦ ♦ ♦ ♦ ♦ ♦ ♦ ♦ ♦ ♦ ♦ ♦ ♦ ♦ ♦ ♦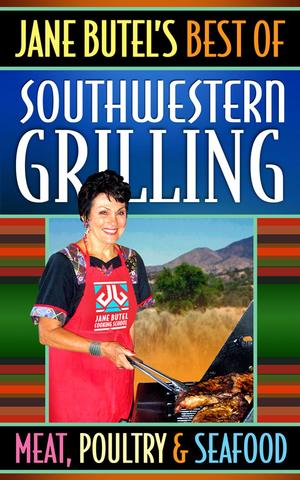 Jane Butel's favorite grilled recipes including such favorites as Grilled Chicken with Lemon-Pecan Butter, Spit Roasted Dallas Style Grilled Flank Steak. E-book $2.99.
Softbound Paperback $10.95
Now On Kindle! $2.99