Week-Long Class-
For more information and to sign up, click on the specific dates you are interested in.
NEWS, NEWS, NEWS
New Special Grilling Class at 6 PM July 14, 2016. To register or view menu, click here.
Check out this news story about our school in the current edition of New Mexico Homes. Just click on this link http://www.newmexicohomes.com.
Recent video recipe:
POSOLE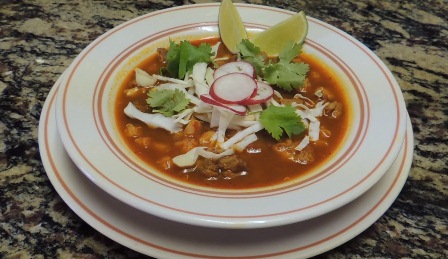 What do you want to see featured on our new blog?
Email us to make suggestions about post features!
Blog link: Southwest Cooking with Jane Butel
♦ ♦ ♦ ♦ ♦ ♦ ♦ ♦ ♦ ♦ ♦ ♦ ♦ ♦ ♦ ♦ ♦
ALL NATURAL SOUTHWESTERN AND MEXICAN INGREDIENTS AVAILABLE
Our wonderful pure, fresh chiles, spices, ingredients and kitchen essentials are in bountiful supply. Order, by selecting the Products key at the top of this page, or click here.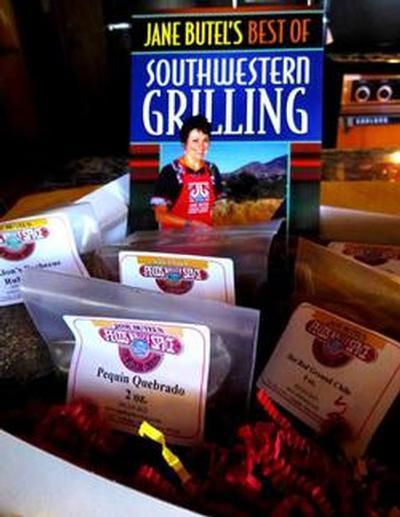 This Grilling Gift Box is perfect for Father's Day and summer gift giving. On special for $35.00 until June 12, midnight, 2016.

♦ ♦ ♦ ♦ ♦ ♦ ♦ ♦ ♦ ♦ ♦ ♦ ♦ ♦ ♦ ♦ ♦
The complete book of all the Mexican regional recipes taught in the award winning Fairmont-Princess Cooking School in Scottsdale. Has such favorites as Rellenos en Nogado, Pollo Cauchate, Mayan Chilaquiles and the luscious Tres Leches. cake. Ebook $2.99.
Softbound Printed Edition
$12.95

NOW ON KINDLE FIRE
for $2.99
Italian Grilled Peaches
The ingredients here are most unlikely but amazingly delightful when combined. You can use any cheese you like, if you do not like blue cheeses.
Yield: 4
2/3 cup good-quality balsamic vinegar
3 tablespoons sugar
2 teaspoons freshly ground rose or other peppersorns
2 large fresh freestone peaches or nectarines, unpeeled, halved and pitted
2 to 3 ounces Gorgonzola cheese, crumbled
1. Earlier in day, simmer balsamic vinegar in a small nonreactive saucepan with sugar and pepper until reduced by about half and slightly thickened for a glaze.
2. Preheat grill to medium-high or 350 or 400F (175 to 205C) if not already hot. Place peach halves on grill, cut side down, and grill about 5 minutes or until flesh has slightly charred. Brush top sides with glaze and cook 1 to 2 minutes. Turn, brush with glaze and cook another 2 to 3 minutes. Transfer to individual serving dishes and spoon any remaining glaze over tops. Serve with crumbled cheese on top.
.
Home
About Jane
Featured Recipes
E-Newsletter
Blog
10 Favorite Recipes Sign up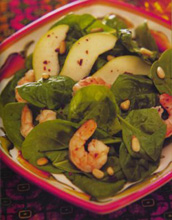 ♦ ♦ ♦ ♦ ♦ ♦ ♦ ♦ ♦ ♦ ♦ ♦ ♦ ♦ ♦ ♦ ♦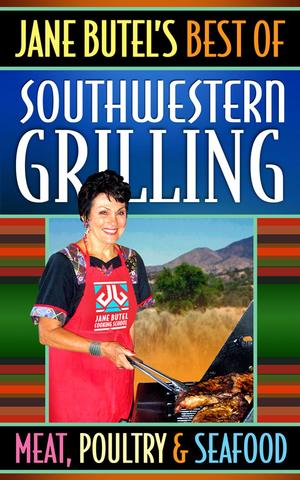 Jane Butel's favorite grilled recipes including such favorites as Grilled Chicken with Lemon-Pecan Butter, Spit Roasted Dallas Style Grilled Flank Steak. E-book $2.99.
Softbound Paperback $10.95
Now On Kindle! $2.99