Weekend classes-
July 12-14, 2013
September 13-15, 2013
October 18-20, 2013
NEWS, NEWS
First ever Culinary Cruise appearance, November 9-16, 2013.
I would LOVE for you to join me. Click here to see the gorgeous Mexican Coastal Cruise experience. I will be doing live demonstrations and working with the chefs to have special dishes for the participants to savor.
On May 29, 2013 at 2 PM Jane will present a Grilling Demonstration at the Corrales Library.
For more information and to sign up, click on the specific dates you are interested in.
For classes further ahead than listed, go to the cooking school link.
Recent video recipe:
POSOLE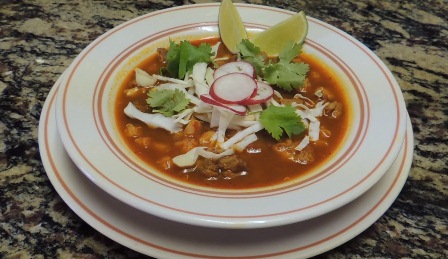 What do you want to see featured on our new blog?
Email us to make suggestions about post features!
Blog link: Chiles & Chilis
♦ ♦ ♦ ♦ ♦ ♦ ♦ ♦ ♦ ♦ ♦ ♦ ♦ ♦ ♦ ♦ ♦

♦
ALL NATURAL SOUTHWESTERN AND MEXICAN INGREDIENTS AVAILABLE
Our wonderful pure, fresh chiles, spices and ingredients are in bountiful supply. Order, by selecting the Products key at the top of this page, or click here.
ALL CHILE PRODUCTS 25% OFF UNTIL MAY 10, 2013 ORDER NOW!
Our Gift boxes are a great present for most anyone anytime.
♦ ♦ ♦ ♦ ♦ ♦ ♦ ♦ ♦ ♦ ♦ ♦ ♦ ♦ ♦ ♦ ♦ ♦
The complete book of all the Mexican regional recipes taught in the award winning Fairmont-Princess Cooking School in Scottsdale. Has such favorites as Rellenos en Nogado, Pollo Cauchate, Mayan Chilaquiles and the luscious Tres Leches. cake. Ebook $2.99.
Softbound Printed Edition$12.95

NOW ON KINDLE FIRE
for $2.99
Grilled Stuffed Peaches
Hot peaches right from the grill are delectable. They can be cooked ahead of time and served hot or cold or they can cook while you are eating. Just leave the grill on and if you're using charcoal, add enough charcoal to sustain a moderate heat for 30 minutes in small area
Yield: 4 large servings or 8 small servings
5 large, fresh freestone peaches
1 Tablespoon honey or brown sugar
¼ cup crisp cookies, such as oatmeal, sugar or any flavor compatible with peaches broken
2 Tablespoons plain or vanilla yogurt
2 teaspoons hazelnut, orange or even peach liqueur
Preheat grill to medium or 350F (175C) if not hot. Butter a 9 X 13-inch baking pan that will not get damaged on the grill or cover the bottom with foil. Peel and pit 1 peach; place in a blender or food processor. Halve remaining 4 peaches lengthwise and remove pits. Scoop out about ½ inch of flesh from each peach center and add to flesh in blender. Arrange peach halves in prepared pan. Add honey, cookies yogurt and liqueur to blender. Process until combined and spoon mixture into hollow of each peach half, mounding it up. Place pan or grill rack and cover grill. Bake until peaches are fork tender, about 15 minutes.
Home
About Jane
Featured Recipes
E-Newsletter
Blog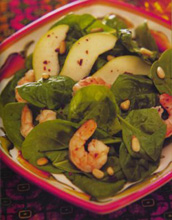 ♦ ♦ ♦ ♦ ♦ ♦ ♦ ♦ ♦ ♦ ♦ ♦ ♦ ♦ ♦ ♦ ♦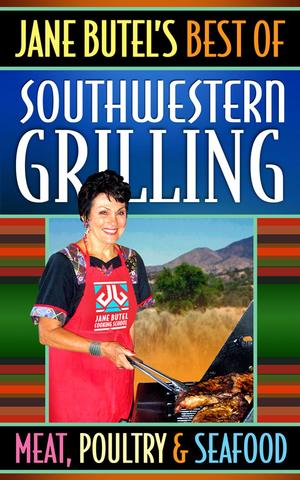 Jane Butel's favorite grilled recipes including such favorites as Grilled Chicken with Lemon-Pecan Butter, Spit Roasted Dallas Style Grilled Flank Steak. E-book $2.99.
Softbound Paperback $10.95
Now On Kindle! $2.99