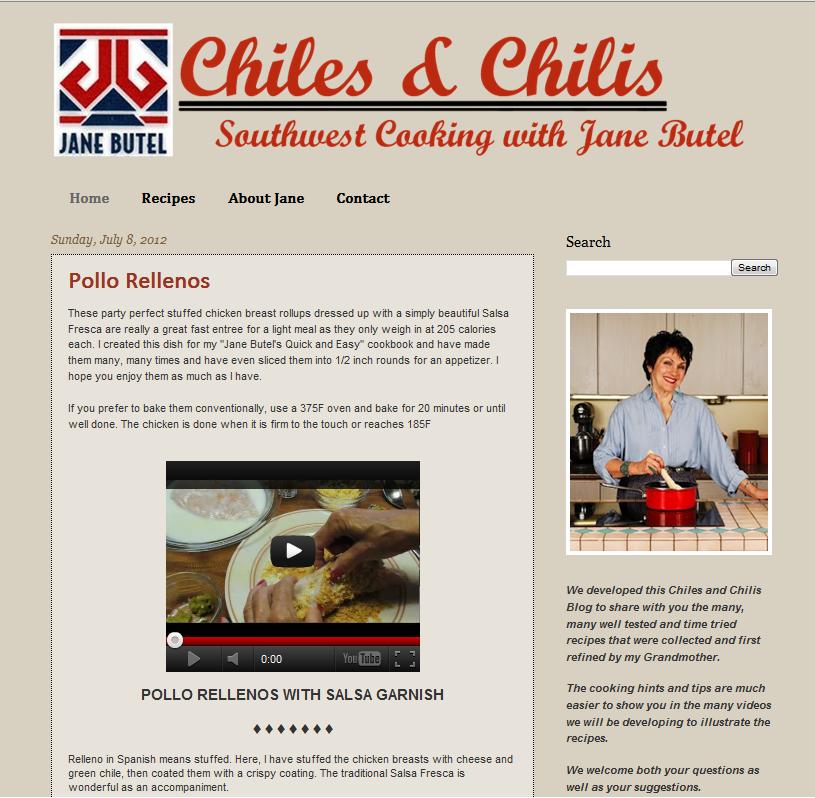 Delicious News!!! We have started a new blog with videos and recipes which will feature your favorite Southwestern and Mexican regional dishes. Check out our most recent posts about Green Chile Roasting, Green Chile Chicken Enchiladas and Pollo Rellenos, with many more to come on a regular basis.
We are sharing with you these videos (through YouTube) of well tested recipes from our award winning Cooking classes. Each blog post will feature a recipe with hints and tips, along with a video that will show you step by step how to easily create mouth watering Southwestern and Mexican Regional specialties.
We would love for you to take a look at our new blog and subscribe to our YouTube Channel--"janebutelcooking". The link for our "Chiles and Chilis" blog is http://www.janebutelcooking.blogspot.com.
What would you like featured on the blog? Let us know what you want to learn to make! Your suggestions are welcome. Just email us at info@janebutelcooking.com.