Each is 50% off until 2 days before the class. For more information and to sign up, click on the specific dates you are interested in.
NEWS, NEWS, NEWS
Pre-order my next 2 cookbooks from any of the 3 sources and you will get an autographed nameplate and really help our rating!
Revisesd, 2nd edition of 'Jane Butel's Southwestern Kitchen" to be published October 4, 2016.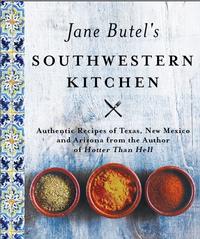 ♦ ♦ ♦ ♦ ♦ ♦ ♦ ♦ ♦ ♦ ♦ ♦ ♦ ♦ ♦ ♦
Jane Butel's newest cookbook, "Simply Southwestern" will be published November 22, 2016.
ORDER NOW: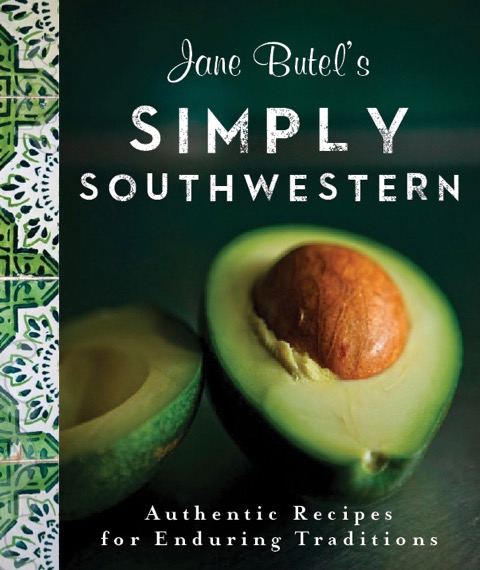 ♦ ♦ ♦ ♦ ♦ ♦ ♦ ♦ ♦ ♦ ♦ ♦ ♦ ♦ ♦ ♦
Recent video recipe:
POSOLE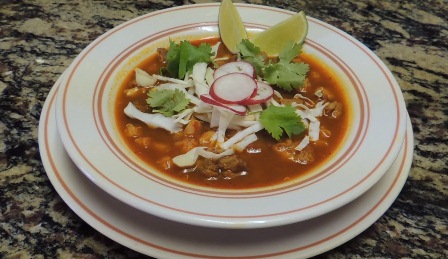 What do you want to see featured on our new blog?
Email us to make suggestions about post features!
Blog link: Southwest Cooking with Jane Butel
♦ ♦ ♦ ♦ ♦ ♦ ♦ ♦ ♦ ♦ ♦ ♦ ♦ ♦ ♦ ♦ ♦
ALL NATURAL SOUTHWESTERN AND MEXICAN INGREDIENTS AVAILABLE
Our wonderful pure, fresh chiles, spices, ingredients and kitchen essentials are in bountiful supply. Order, by selecting the Products key at the top of this page, or click here.
♦ ♦ ♦ ♦ ♦ ♦ ♦ ♦ ♦ ♦ ♦ ♦ ♦ ♦ ♦ ♦ ♦
The complete book of all the Mexican regional recipes taught in the award winning Fairmont-Princess Cooking School in Scottsdale. Has such favorites as Rellenos en Nogado, Pollo Cauchate, Mayan Chilaquiles and the luscious Tres Leches. cake. Ebook $2.99.
Softbound Printed Edition
$12.95

NOW ON KINDLE FIRE
for $2.99
FLAN DE COCO
(Cocanut Flan)

Coconut is a big favorite in Mexico and is wonderful in a flan, which is one of the most popular desserts. I particularly like this one as it so much fun to make and is just perfect made in a skillet. A great thing about flan is that it improves with setting a few days in the refrigerator, which allows the maximum amount of caramel to develop and is at it's most flavorful.
Yield: 4 to 6 servings
1 teaspoon butter
1 cup sugar
2 tablespoons water
1/2 cup shredded coconut
1 (12 ounce) can evaporated milk
3 eggs
1 teaspoon coconut extract
2 cups fresh fruit (optional)
Preheat oven to 350° F. Spread the butter in an 8-inch heavy skillet, with deep sides, then place ¼ cup sugar and 1 tablespoon water in the buttered skillet over medium-high heat. Stir until the sugar melts and caramelizes, then quickly tilt the skillet to get a uniform coating on the bottom and slightly up the sides of the skillet. The caramel will harden. Sprinkle caramel with the shredded coconut.
Combine the remaining ¾ cup sugar, milk, eggs, and coconut extract in a bowl, beating well, but not enough to get foamy and pour over the coconut. Cover the skillet with foil and place in a large baking pan. Fill baking pan with ½ inch hot water. Bake 30 minutes. Remove foil; bake 20 minutes, and check for doneness. The custard should be puffed up and only slightly jiggle. Do not over cook. The flan will be done when it is slightly puffed and jiggles just a little when shaken.
Cool; refrigerate at least 3 hours, or several days. Unmold by running a knife around the side of the custard; place a serving plate over the skillet and invert quickly. The flan should fall out of the pan. If necessary, heat the skillet slightly to loosen the caramelized sugar. Garnish with fresh fruit such as berries, peaches, pineapple, or mango.
Home
About Jane
Featured Recipes
E-Newsletter
Blog
10 Favorite Recipes Sign up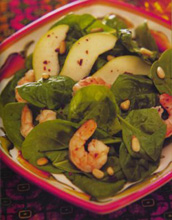 ♦ ♦ ♦ ♦ ♦ ♦ ♦ ♦ ♦ ♦ ♦ ♦ ♦ ♦ ♦ ♦ ♦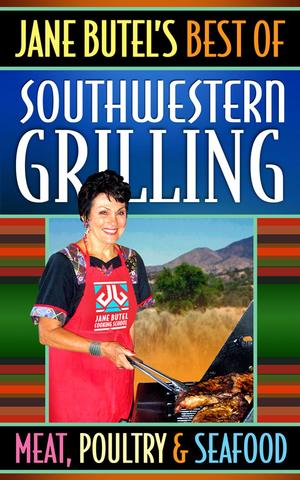 Jane Butel's favorite grilled recipes including such favorites as Grilled Chicken with Lemon-Pecan Butter, Spit Roasted Dallas Style Grilled Flank Steak. E-book $2.99.
Softbound Paperback $10.95
Now On Kindle! $2.99