Weekend Classes-
Week-Long Class-
February 22-26, 2016
For more information and to sign up, click on the specific dates you are interested in.
The fall weekend cooking classes are NOW ON SALE at 50% off or $575.00 until September 7, 2015. To register click the dates you are interested in.
NEW DAY CLASSES STARTING SEPTEMBER 15, 24 (BELOW), OCTOBER 6, 8 AND 22, 2015. To register, click the class you are interested in or call us at 505-243-2622.
For classes further ahead than listed, go to the cooking school link.
NEWS, NEWS, NEWS
Quick and Easy Favorites Full Paricipation Class September 15, at 1 PM. Register Now.
Special Green Chile Full Participation Class September 24, 6 PM. Register Now.
September 2, 2015 between 8 and 9 AM, I will be on Channel 2, presenting perfect guacalmole and mentioning the Internation Contest which we sponsor at the New Mexico State Fair.
World's first electric wine aerator, now available. Quick, easy to operate, leaving all sediment in bottom of bottle. A must have for the home and professional wine enthusiast.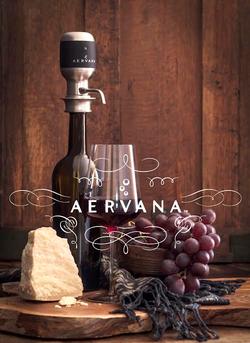 Recent video recipe:
POSOLE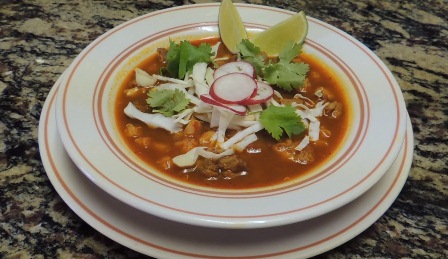 What do you want to see featured on our new blog?
Email us to make suggestions about post features!
Blog link: Southwest Cooking with Jane Butel
♦ ♦ ♦ ♦ ♦ ♦ ♦ ♦ ♦ ♦ ♦ ♦ ♦ ♦ ♦ ♦ ♦

♦
ALL NATURAL SOUTHWESTERN AND MEXICAN INGREDIENTS AVAILABLE
Our wonderful pure, fresh chiles, spices, ingredients and wine and kitchen essentials are in bountiful supply. Order, by selecting the Products key at the top of this page, or click here.
Our Gift boxes are a great present for most anyone anytime.
♦ ♦ ♦ ♦ ♦ ♦ ♦ ♦ ♦ ♦ ♦ ♦ ♦ ♦ ♦ ♦ ♦ ♦
The complete book of all the Mexican regional recipes taught in the award winning Fairmont-Princess Cooking School in Scottsdale. Has such favorites as Rellenos en Nogado, Pollo Cauchate, Mayan Chilaquiles and the luscious Tres Leches. cake. Ebook $2.99.
Softbound Printed Edition
$12.95

NOW ON KINDLE FIRE
for $2.99
OAXACAN STYLE MOLE

This recipe is by Nora Gutierrez of the La Casa de Mis Recuerdos, which she demonstrated during our Culinary Tour to Oaxaca, Mexico, March, 2003. Estofado is one of the famous moles from Oaxaca. It is a home-style mole served with Mexican rice, hot corn tortillas, and jalapenos escabeche (pickled).
For the Chicken:
One 4 pound chicken, cut for frying into 10 pieces (no innards)*
2 quarts chicken stock or water to cover with onion, carrot, garlic and salt added
Splash jalapeno pickle juice
Place chicken pieces in stock pot, add bouillon or water with the carrot, onion, etc. Liquid should cover the chicken. Bring to a boil, then reduce heat to simmer and cover. Cook until tender, about 35 to 45 minutes.
For the Sauce:
1/2 cup almonds
1/2 pound tomatillos
4 to 6 tomatoes, to equal 1 pound
1 medium onion
4 cloves garlic
2 tablespoons vegetable oil
1/2 cup raisins
1/2 cup white sesame seeds
1 cup graham or zwieback cracker crumbs
1/2 very ripe plantain (banana family)
2 to 4 ounces semisweet chocolate
1 teaspoon Mexican Oregano
1 teaspoon thyme
2 one-inch pieces canella (cinnamon)
12 large capers
3 green olives per person
1/4 cup parsley
4 peppercorns
Salt to taste
1. Boil the almonds in 1½ cups water and boil the tomatillos in 1½ cups water.
Parch the unpeeled tomatoes and onion on a comal or griddle until browned all over. Toward end of browning, add garlic. When done and slightly cooled, peel each and coarsely chop.
Add the oil to a large skillet, then add the raisins and sauté until they puff up. Place in a bowl. Add the sesame seeds and cook them until they brown lightly. Add a teaspoon of salt as they are browning. When they are toasted, add the plantain sliced into ½ inch slices. Continue to cook until lightly browned. Then add the crackers and toast.
Place a portion of each ingredient (reserving the spices, chocolate and olives) in the blender jar. Make sure to have some of the more moist items, such as the tomato, with each batch and blend all the ingredients together, creating a smooth paste.
When all is blended, strain through a fine sieve and place in a large pot. Add 2 ½ cups chicken stock a little at a time until a sauce the consistency of thick soup is developed. Add the seasoning and olives, tasting to adjust seasonings.
Add the chocolate, broken into pieces, and whole parsley sprigs and cook to melt chocolate. Taste and determine if more chocolate is desired. Add chicken and cook together for about 15 to 20 minutes or until the sauce has flavored the chicken. Serve with fluffy rice.
*Option: Cook chicken whole, then peel and debone, leaving large pieces. Then add to the sauce as above.
Home
About Jane
Featured Recipes
E-Newsletter
Blog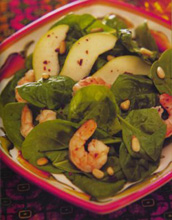 ♦ ♦ ♦ ♦ ♦ ♦ ♦ ♦ ♦ ♦ ♦ ♦ ♦ ♦ ♦ ♦ ♦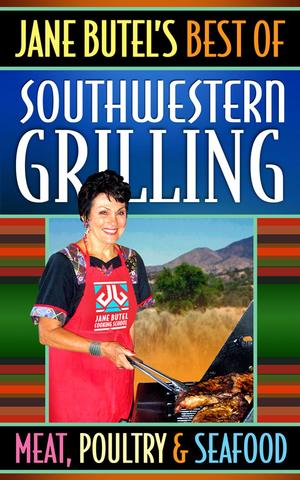 Jane Butel's favorite grilled recipes including such favorites as Grilled Chicken with Lemon-Pecan Butter, Spit Roasted Dallas Style Grilled Flank Steak. E-book $2.99.
Softbound Paperback $10.95
Now On Kindle! $2.99