Weekend Classes-
Week-Long Class-
For more information and to sign up, click on the specific dates you are interested in.
The fall weekend cooking classes are NOW ON SALE at 50% off or $575.00. To register click the dates you are interested in.
NEW DAY CLASSES OCTOBER 6, 8 AND 22, 2015. To register, click the class you are interested in or call us at 505-301-5765.
For classes further ahead than listed, go to the cooking school link.
NEWS, NEWS, NEWS
October 6, Balloon Brunch menus, 11 AM. Full Participation Class. Register Now.
October 8, Tamale Roll Full Participation Class, 11 AM. Register Now.
Octrober 22, Taco-Mania, 6 PM. Full Participation Class. Register Now.
World's first electric wine aerator, now available. Quick, easy to operate, leaving all sediment in bottom of bottle. A must have for the home and professional wine enthusiast.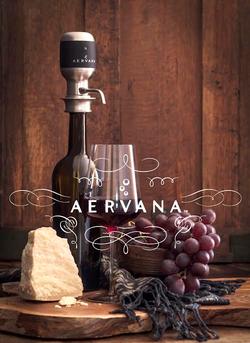 Recent video recipe:
POSOLE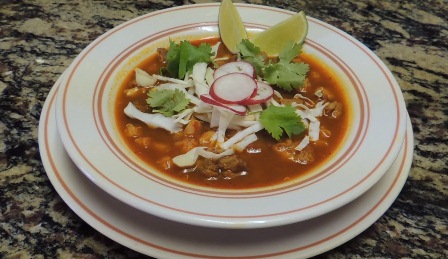 What do you want to see featured on our new blog?
Email us to make suggestions about post features!
Blog link: Southwest Cooking with Jane Butel
♦ ♦ ♦ ♦ ♦ ♦ ♦ ♦ ♦ ♦ ♦ ♦ ♦ ♦ ♦ ♦ ♦

♦
ALL NATURAL SOUTHWESTERN AND MEXICAN INGREDIENTS AVAILABLE
Our wonderful pure, fresh chiles, spices, ingredients and wine and kitchen essentials are in bountiful supply. Order, by selecting the Products key at the top of this page, or click here.
Our Gift boxes are a great present for most anyone anytime.
♦ ♦ ♦ ♦ ♦ ♦ ♦ ♦ ♦ ♦ ♦ ♦ ♦ ♦ ♦ ♦ ♦ ♦
The complete book of all the Mexican regional recipes taught in the award winning Fairmont-Princess Cooking School in Scottsdale. Has such favorites as Rellenos en Nogado, Pollo Cauchate, Mayan Chilaquiles and the luscious Tres Leches. cake. Ebook $2.99.
Softbound Printed Edition
$12.95

NOW ON KINDLE FIRE
for $2.99
CHICKEN TORTILLA CHOWDER

The hearty, full flavor and creamy consistency of this chicken soup tastes like work, but this dish is actually fast and easy to make. Cutting the chicken breast is the most time-consuming part of the recipe. This is a versatile dish that you can vary in many ways. Instead of chicken breasts, you could use leftover roast chicken or turkey, firm-fleshed fish or shellfish with fish stock, roast beef, or ground chuck with beef stock.
Cooking Time: 10-12 minutes
Yield: 2 servings
1, 14 ½ oz. can chicken broth, preferably low sodium, with water added to make 2 cups
2 white or yellow corn tortillas, broken up
1 pound chicken breasts, trimmed and cut into 1-inch cubes
3 scallions, thinly sliced (some reserved for garnish)
1 ½ tablespoons minced pickled jalapenos with juice
Optional Garnishes:
Cilantro leaves
Crushed red caribe chiles
Lime wedges
Place the chicken broth and water in a 3-quart saucepan over medium heat. Add the tortillas and chicken. Cover, reduce the heat to low and simmer, stirring, for 5 to 6 minutes.
Add the scallions and jalapenos with juice. Stir to combine well. Simmer for approximately another 5 minutes. Serve garnished with the reserved scallion and, if desired, the cilantro, chiles, and lime to squeeze on the chowder.
Per Serving:
Calories 326, Protein 50g, Carbohydrates 14g, Fiber 2g, Fat 8g, Saturated Fat 2g, Cholesterol 130mg, Sodium 338mg.
Reprinted with permission from Jane Butel's Quick & Easy Southwestern Cookbook.
Home
About Jane
Featured Recipes
E-Newsletter
Blog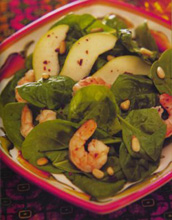 ♦ ♦ ♦ ♦ ♦ ♦ ♦ ♦ ♦ ♦ ♦ ♦ ♦ ♦ ♦ ♦ ♦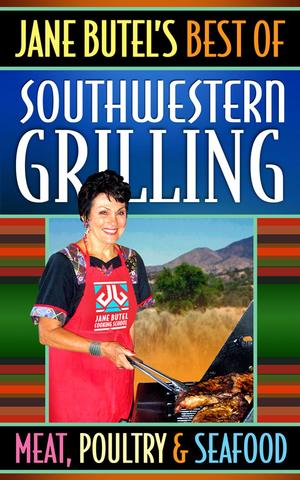 Jane Butel's favorite grilled recipes including such favorites as Grilled Chicken with Lemon-Pecan Butter, Spit Roasted Dallas Style Grilled Flank Steak. E-book $2.99.
Softbound Paperback $10.95
Now On Kindle! $2.99