Each is 50% off until 2 days before the class. For more information and to sign up, click on the specific dates you are interested in.
NEWS, NEWS, NEWS
Pre-order my next 2 cookbooks from any of the 3 sources and you will get an autographed nameplate and really help our rating!
Revisesd, 2nd edition of 'Jane Butel's Southwestern Kitchen" to be published October 4, 2016.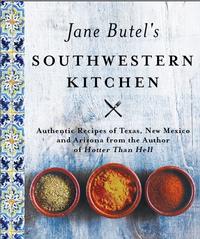 ♦ ♦ ♦ ♦ ♦ ♦ ♦ ♦ ♦ ♦ ♦ ♦ ♦ ♦ ♦ ♦
Jane Butel's newest cookbook, "Simply Southwestern" will be published November 22, 2016.
ORDER NOW: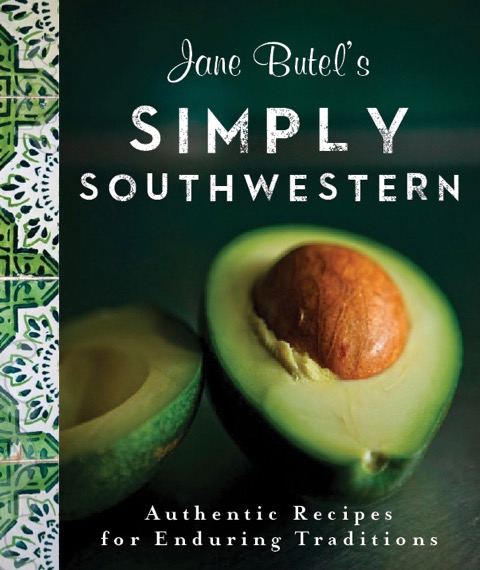 ♦ ♦ ♦ ♦ ♦ ♦ ♦ ♦ ♦ ♦ ♦ ♦ ♦ ♦ ♦ ♦
Recent video recipe:
POSOLE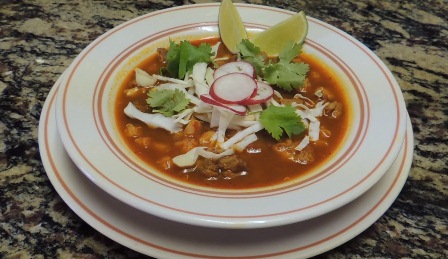 What do you want to see featured on our new blog?
Email us to make suggestions about post features!
Blog link: Southwest Cooking with Jane Butel
♦ ♦ ♦ ♦ ♦ ♦ ♦ ♦ ♦ ♦ ♦ ♦ ♦ ♦ ♦ ♦ ♦
ALL NATURAL SOUTHWESTERN AND MEXICAN INGREDIENTS AVAILABLE
Our wonderful pure, fresh chiles, spices, ingredients and kitchen essentials are in bountiful supply. Order, by selecting the Products key at the top of this page, or click here.
♦ ♦ ♦ ♦ ♦ ♦ ♦ ♦ ♦ ♦ ♦ ♦ ♦ ♦ ♦ ♦ ♦
The complete book of all the Mexican regional recipes taught in the award winning Fairmont-Princess Cooking School in Scottsdale. Has such favorites as Rellenos en Nogado, Pollo Cauchate, Mayan Chilaquiles and the luscious Tres Leches. cake. Ebook $2.99.
Softbound Printed Edition
$12.95

NOW ON KINDLE FIRE
for $2.99
Hot, Hot Chocolate Cake
This is a yummy devil's food cake. Once I shared the recipe with the listeners of Sam Arnold's Saturday morning radio show on station WKOA in Denver and we got over 1200 requests for it. Also, it was the birthday cake of choice when I had the Pecos River Café in New York City.
Yield: 3 (8-inch) or 2 (9-inch) layers
Temperature: 350 F (375 F above 5000 ft.)
Baking Time: 25 to 35 minutes
1/4 cup crushed Caribe chiles
1 cup boiling water
6 tablespoons unsweetened cocoa powder
1 teaspoon baking soda
1 teaspoon pure Mexican vanilla extract
1/2 cup solid vegetable shortening
2 cups sugar
3 eggs
2 cups cake flour
1/2 teaspoon salt
1/2 cup buttermilk
1. Preheat oven to 350 F. Grease and flour 3 (8-inch) or 2 (9-inch) cake pans.
2. Boil chiles in the water for 10 minutes, then let stand for 20 minutes. This can be done early in the day or ahead of time. Strain the chiles, rubbing with a wooden spoon or rubber spatula to remove as much pulp as possible. Pour the chile water into a measuring cup. Add enough hot tap water to make 1 cup of liquid. Stir cocoa powder into chile water to make a smooth paste. Add soda and vanilla, stir and set aside while preparing the cake batter.
3. Beat shortening and sugar with an electric mixer in a large bowl. Add the eggs, one at a time, beating vigorously after each addition.
4. Sift flour and salt into a small bowl. Add to eggs, alternating with the buttermilk, using low mixer speed. Beat on medium speed until smooth, then add the cocoa mixture and mix well.
5. If baking in layers, evenly divide the batter among the pans. Smooth batter to edges. Bake 35 minutes or until cake springs back when lightly pressed. (Bake rounds 20 to 25 minutes). Cool in pan for 10 minutes, then turn out cake on wire racks to cool completely.
6. Prepare frosting. Frost cake while frosting is still warm and sprinkle with nuts and/or crushed chile.
Hot Fudge Frosting:
2 cups granulated sugar
1 cup packed brown sugar
3 tablespoons unsweetened cocoa powder
3 tablespoons corn syrup
1 1/2 cups half-and-half
Chopped pecans and/or crushed Caribe chile
1. Mix sugars and cocoa together in a medium-size heavy saucepan. Add corn syrup and half-and-half. Cook, stirring occasionally, over medium heat until mixture comes to a boil. Cook, without stirring, until temperature reaches 236 F or a soft ball forms when a teaspoon of mixture is dropped into cold water. Remove from heat.
2. Beat vigorously until mixture becomes less glossy, adding more half-and-half as needed to make a creamy fudge. If frosting becomes thick, add cream and beat well until of desired consistency.
Home
About Jane
Featured Recipes
E-Newsletter
Blog
10 Favorite Recipes Sign up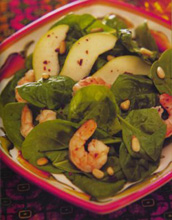 ♦ ♦ ♦ ♦ ♦ ♦ ♦ ♦ ♦ ♦ ♦ ♦ ♦ ♦ ♦ ♦ ♦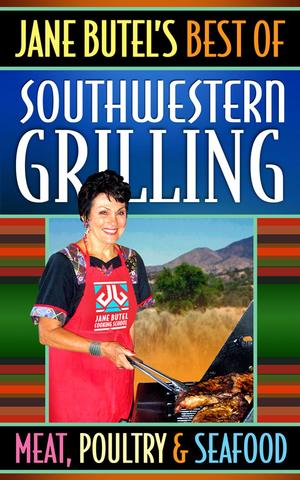 Jane Butel's favorite grilled recipes including such favorites as Grilled Chicken with Lemon-Pecan Butter, Spit Roasted Dallas Style Grilled Flank Steak. E-book $2.99.
Softbound Paperback $10.95
Now On Kindle! $2.99