Weekend Classes-
Week-Long Class-
February 22-26, 2016
For more information and to sign up, click on the specific dates you are interested in.
The fall weekend cooking classes are NOW ON SALE at 50% off or $575.00 until September 7, 2015. To register click the dates you are interested in.
NEW DAY CLASSES STARTING SEPTEMBER 15, 24 (BELOW), OCTOBER 6, 8 AND 22, 2015. To register, click the class you are interested in or call us at 505-243-2622.
For classes further ahead than listed, go to the cooking school link.
NEWS, NEWS, NEWS
Quick and Easy Favorites Full Paricipation Class September 15, at 1 PM. Register Now.
Special Green Chile Full Participation Class September 24, 6 PM. Register Now.
September 2, 2015 between 8 and 9 AM, I will be on Channel 2, presenting perfect guacalmole and mentioning the Internation Contest which we sponsor at the New Mexico State Fair.
World's first electric wine aerator, now available. Quick, easy to operate, leaving all sediment in bottom of bottle. A must have for the home and professional wine enthusiast.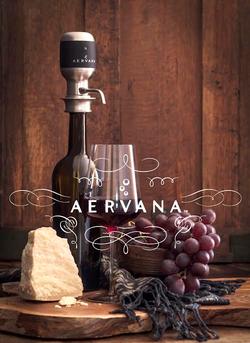 Recent video recipe:
POSOLE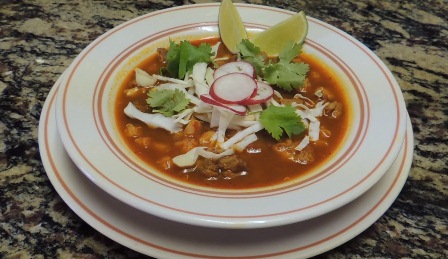 What do you want to see featured on our new blog?
Email us to make suggestions about post features!
Blog link: Southwest Cooking with Jane Butel
♦ ♦ ♦ ♦ ♦ ♦ ♦ ♦ ♦ ♦ ♦ ♦ ♦ ♦ ♦ ♦ ♦

♦
ALL NATURAL SOUTHWESTERN AND MEXICAN INGREDIENTS AVAILABLE
Our wonderful pure, fresh chiles, spices, ingredients and wine and kitchen essentials are in bountiful supply. Order, by selecting the Products key at the top of this page, or click here.
Our Gift boxes are a great present for most anyone anytime.
♦ ♦ ♦ ♦ ♦ ♦ ♦ ♦ ♦ ♦ ♦ ♦ ♦ ♦ ♦ ♦ ♦ ♦
The complete book of all the Mexican regional recipes taught in the award winning Fairmont-Princess Cooking School in Scottsdale. Has such favorites as Rellenos en Nogado, Pollo Cauchate, Mayan Chilaquiles and the luscious Tres Leches. cake. Ebook $2.99.
Softbound Printed Edition
$12.95

NOW ON KINDLE FIRE
for $2.99
Wild Game Chili
This is a takeoff on my favorite chili, Pecos River Bowl of Red. It's a great chili to make when out in a cabin in the woods, perhaps after hunting game. Lacking game, beef round steak, rump roast or London broil can substituted. Or, buffalo would be good and is increasingly available. I have added lots of spices and seasonings to balance any gaminess from the meat. You can also boost the chili's flavor by "housebreaking" it with a shot of tequila just before eating. (You serve shots of tequila with the chili for each person to pour over their chili.)
Yield: 6 servings
¼ cup bacon drippings, salt pork, or lard
1 large onion, chopped (about 1 ½ cups)
3 pounds boneless venison or antelope meat, cut into ½ inch cubes
6 large cloves garlic, minced
2 Tablespoons pure ground mild red chile
¼ cup pure ground hot red chile, preferably from New Mexico
2 Tablespoons crushed caribe chile, or to taste
1 can or bottle (12 ounces) beer
1 cup beef broth
1 1/2 Tablespoons ground cumin, divided
½ cup red wine
Salt
6 shots tequila (optional)
Fixin's 'n Mixin's
6 to 12 flour tortillas, warmed and buttered, for serving
Melt the drippings in a large saucepan or pot over medium-high heat. Add the onion and cook until translucent , about 5 minutes. Remove the pan from the heat and add the meat, garlic, chiles, beer and beef broth. Stir well, and then add half of the cumin (about 2 teaspoons).
Return the pot to medium heat and bring to the first bubbles of a boil. Then reduce the heat and simmer, uncovered, checking the liquid and addingwater as necessary to maintain a liquid broth, for 3 to 4 hours. (At this point the chili can be cooled to room temperature, covered, and refrigerated for serving later, or frozen in freezer bags or storage containers. )
Before serving, stir in the wine and remaining cumin. Cook until the flavors blend, about 30 minutes. Add salt to taste and adjust the seasonings as needed. Ladle the chili into bowls, and serve each bowl with a shot of tequila on the side, if desired. Pass the Fixin's 'n Mixin's and the hot tortillas at the table.
Note: Fixin's 'n Mixin's are small bowls of pickled, sliced jalapenos, sour cream with lime wedges, grated sharp cheddar and Jack cheese and chopped onion.
This recipe reprinted with permission from Jane Butel's Chili Madness, 2nd edition.
Home
About Jane
Featured Recipes
E-Newsletter
Blog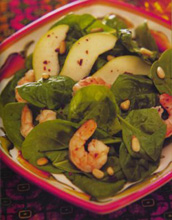 ♦ ♦ ♦ ♦ ♦ ♦ ♦ ♦ ♦ ♦ ♦ ♦ ♦ ♦ ♦ ♦ ♦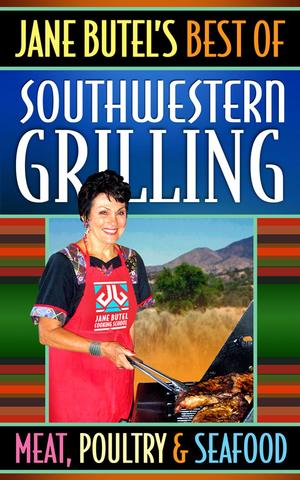 Jane Butel's favorite grilled recipes including such favorites as Grilled Chicken with Lemon-Pecan Butter, Spit Roasted Dallas Style Grilled Flank Steak. E-book $2.99.
Softbound Paperback $10.95
Now On Kindle! $2.99