Week-Long Class-
*NOW ON HALF PRICE SPECIAL UNTIL JULY 5, MIDNIGHT!
For more information and to sign up, click on the specific dates you are interested in.
NEWS, NEWS, NEWS
New Special Grilling Class at 6 PM July 14, 2016. To register or view menu, click here.
July 27, 1:30 PM at the Corrales Library, I will be presenting a Green Chile Fiesta. To register, call 505-897-0733.
Recent video recipe:
POSOLE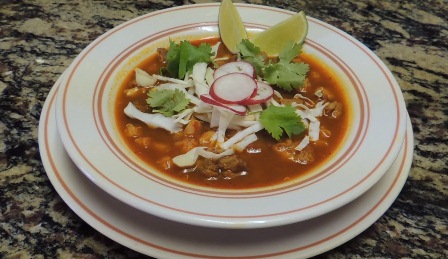 What do you want to see featured on our new blog?
Email us to make suggestions about post features!
Blog link: Southwest Cooking with Jane Butel
♦ ♦ ♦ ♦ ♦ ♦ ♦ ♦ ♦ ♦ ♦ ♦ ♦ ♦ ♦ ♦ ♦
ALL NATURAL SOUTHWESTERN AND MEXICAN INGREDIENTS AVAILABLE
Our wonderful pure, fresh chiles, spices, ingredients and kitchen essentials are in bountiful supply. Order, by selecting the Products key at the top of this page, or click here.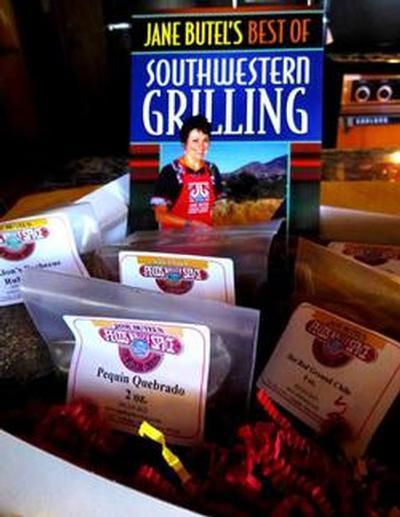 This Grilling Gift Box is on special for $35.00 until July 13, midnight, 2016.

♦ ♦ ♦ ♦ ♦ ♦ ♦ ♦ ♦ ♦ ♦ ♦ ♦ ♦ ♦ ♦ ♦
The complete book of all the Mexican regional recipes taught in the award winning Fairmont-Princess Cooking School in Scottsdale. Has such favorites as Rellenos en Nogado, Pollo Cauchate, Mayan Chilaquiles and the luscious Tres Leches. cake. Ebook $2.99.
Softbound Printed Edition
$12.95

NOW ON KINDLE FIRE
for $2.99
BLUE HORIZON BLUE BREAKFAST BURRITO FILLING

The double combination of the blue corn crepes surrounding a green chile-egg scramble with bleu cheese sauce makes these truly unique and delicious! They are just perfect for watching a balloon launch or for any tailgate type party. They are wonderful served right from your dining room, kitchen or patio. Depending on the hour you are serving this brunch, you can make the crepes ahead of time and have the eggs ready to scramble.
Yield: 6 servings
1 recipe Blue Corn Crepes
12 eggs
½ cup milk—can be skim
6 fresh green chiles or about 2/3 cup, chopped
1 teaspoon ground Mexican oregano
¾ teaspoon salt
2 teaspoons butter
1 recipe Bleu Cheese-Chile Sauce
Preheat the crepes, using the recipe below. Just before serving, whisk the eggs with ½ cup milk. Add the green chiles, Mexican oregano, and salt.
Meanwhile, heat a large heavy skillet with the butter using medium heat. Add the eggs mixture, stirring constantly, and turn down the heat to low. Cook and stir until the eggs are of desired doneness, and still medium soft.
Allowing two burritos per person, lay out 12 warm crepes flat. (If the crepes were made ahead, warm slightly in the microwave in a plastic bag for about 1 minutes, or heat in foil in a moderate oven.) Place the eggs in a strip down the center of the crepe, leaving a 1- to 1 ½ inch margin at the bottom and then fold in the two sides and press together. They should hold together—if not, secure briefly with a toothpick pierced in vertically. To transport the burritos, wrap each in heavy foil, sealing well.
Serve napped (or ribboned) with the Bleu Cheese-Chile Sauce.
Reprinted with permission from Fiestas for Four Seasons
Home
About Jane
Featured Recipes
E-Newsletter
Blog
10 Favorite Recipes Sign up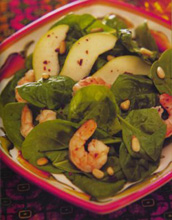 ♦ ♦ ♦ ♦ ♦ ♦ ♦ ♦ ♦ ♦ ♦ ♦ ♦ ♦ ♦ ♦ ♦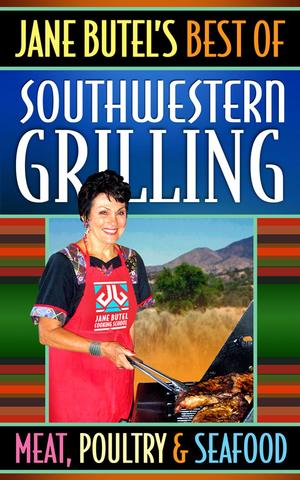 Jane Butel's favorite grilled recipes including such favorites as Grilled Chicken with Lemon-Pecan Butter, Spit Roasted Dallas Style Grilled Flank Steak. E-book $2.99.
Softbound Paperback $10.95
Now On Kindle! $2.99