Weekend classes-
July 12-14, 2013
September 13-15, 2013
October 18-20, 2013
NEWS, NEWS
First ever Culinary Cruise appearance, November 9-16, 2013.
I would LOVE for you to join me. Click here to see the gorgeous Mexican Coastal Cruise experience. I will be doing live demonstrations and working with the chefs to have special dishes for the participants to savor.
On May 29, 2013 at 2 PM Jane will present a Grilling Demonstration at the Corrales Library.
For more information and to sign up, click on the specific dates you are interested in.
For classes further ahead than listed, go to the cooking school link.
Recent video recipe:
POSOLE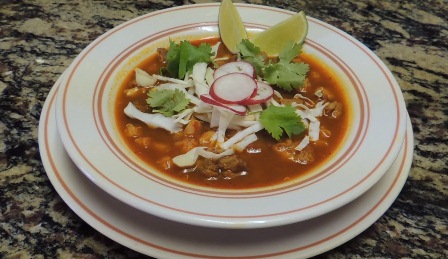 What do you want to see featured on our new blog?
Email us to make suggestions about post features!
Blog link: Chiles & Chilis