For more information and to sign up, click on the specific dates you are interested in.
NEWS, NEWS, NEWS
25% OFF All Chile Products until September 24, 2016 plus Free Gift with every order of $25.00 or more.
Pre-order my next 2 cookbooks from any of the 4 sources and you will get an autographed nameplate and really help our rating!
Revisesd, 2nd edition of 'Jane Butel's Southwestern Kitchen" to be published October 4, 2016.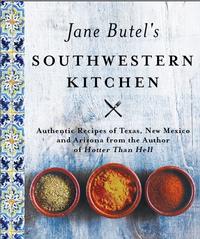 ♦ ♦ ♦ ♦ ♦ ♦ ♦ ♦ ♦ ♦ ♦ ♦ ♦ ♦ ♦ ♦
Jane Butel's newest cookbook, "Simply Southwestern" will be published November 22, 2016.
ORDER NOW: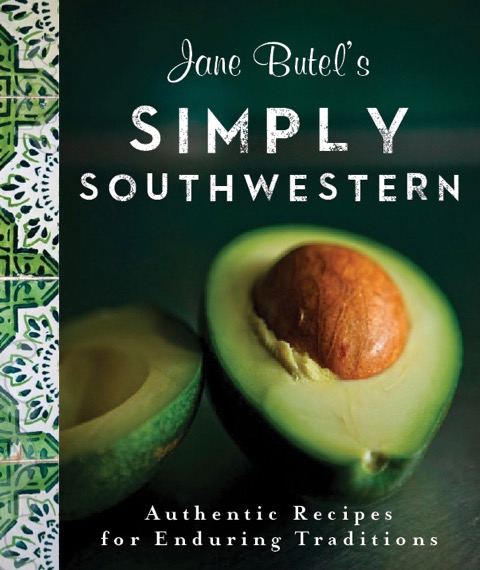 ♦ ♦ ♦ ♦ ♦ ♦ ♦ ♦ ♦ ♦ ♦ ♦ ♦ ♦ ♦ ♦
Recent video recipe:
POSOLE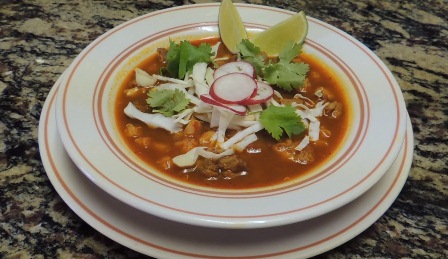 What do you want to see featured on our new blog?
Email us to make suggestions about post features!
Blog link: Southwest Cooking with Jane Butel
♦ ♦ ♦ ♦ ♦ ♦ ♦ ♦ ♦ ♦ ♦ ♦ ♦ ♦ ♦ ♦ ♦
ALL NATURAL SOUTHWESTERN AND MEXICAN INGREDIENTS AVAILABLE
Our wonderful pure, fresh chiles, spices, ingredients and kitchen essentials are in bountiful supply. Order, by selecting the Products key at the top of this page, or click here.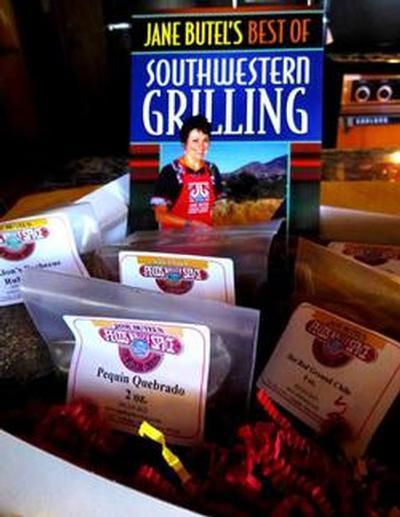 This Grilling Gift Box is on special for $35.00 until July 13, midnight, 2016.

♦ ♦ ♦ ♦ ♦ ♦ ♦ ♦ ♦ ♦ ♦ ♦ ♦ ♦ ♦ ♦ ♦
The complete book of all the Mexican regional recipes taught in the award winning Fairmont-Princess Cooking School in Scottsdale. Has such favorites as Rellenos en Nogado, Pollo Cauchate, Mayan Chilaquiles and the luscious Tres Leches. cake. Ebook $2.99.
Softbound Printed Edition
$12.95

NOW ON KINDLE FIRE
for $2.99
BREAKFAST BURRITOS

Almost as controversial as chili, breakfast burritos rank right up with green chile cheeseburgers with being a very popular solely New Mexican treat. At Fiestas, such as the Balloon Fiesta and even Farmer's Markets there most always is a popular Breakfast Burrito booth. There are three ingredients that are necessary—eggs, green chile and a flour tortilla. The rest of the ingredients are personal—such as whether to add hash brown potatoes, browned onion, or sausage. And if sausage is added, should it be regular breakfast sausage or chorizo? Following is my favorite version using almost all the variable ingredients.
Yield: 4 servings
1 pound breakfast sausage, crumbled and browned, optional
1 Tablespoon butter
2 medium baked or boiled potatoes, diced
¼ cup chopped onion
8 eggs, whisked
3 Tablespoons milk
¾ teaspoon salt
½ teaspoon ground Mexican oregano
3 parched and peeled green chiles, cut into one inch dice
¾ cup coarsely grated Monterey Jack and cheddar mixed
4, 10 to 12 inch flour tortillas, warmed
4 leaves each Romaine and red leaf lettuce
1 red ripe tomato, chopped
1 cup salsa rojo, recipe follows
In a large 12 inch skillet, crumble sausage if using and cook over a medium heat until the fat cooks out and the meat is lightly browned in places. Drain well and remove sausage from skillet.
Preheat oven to 425 F. Add butter and when melted, brown the potatoes, adding the onions after turning the potatoes the first time, about 3 minutes.
Add cooked sausage to the skillet and then add the eggs that have been beaten with the milk, salt and Mexican oregano. After about 2 minutes, stir the eggs and add the green chiles and ¼ cup of the cheese. Continue to stir the eggs periodically and in the meantime, place the tortillas on 2 baking sheets. Place the egg mixture in a triangle, with the point just about 2 inches in from one side of the tortilla. Divide ¼ cup of the cheese between the four burritos. Fold one side over the egg mixture, then fold the other. Secure with a toothpick at the folded end if necessary.
Sprinkle remaining ¼ cup of cheese, dividing among the 4 burritos. Place in preheated oven for about 5 minutes or until edges of the tortillas are lightly browned and cheese is melted. Place 4 ovenproof plates in the oven.
To serve, place a burrito on each warmed plate and sauce the top with ¼ cup each of the Salsa Rojo. Tuck a piece of lettuce alongside one of the edges of each burrito and sprinkle with chopped tomato.
Recipe reprinted with permission from Jane Butel's Southwestern Kitchen
Home
About Jane
Featured Recipes
E-Newsletter
Blog
10 Favorite Recipes Sign up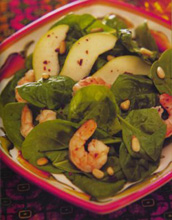 ♦ ♦ ♦ ♦ ♦ ♦ ♦ ♦ ♦ ♦ ♦ ♦ ♦ ♦ ♦ ♦ ♦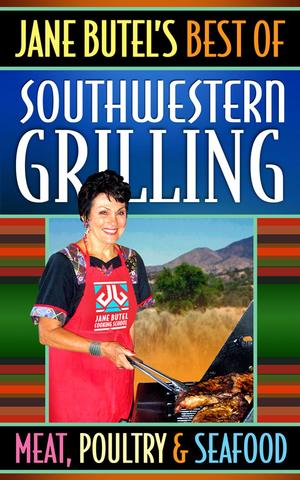 Jane Butel's favorite grilled recipes including such favorites as Grilled Chicken with Lemon-Pecan Butter, Spit Roasted Dallas Style Grilled Flank Steak. E-book $2.99.
Softbound Paperback $10.95
Now On Kindle! $2.99