Week-Long Class-
For more information and to sign up, click on the specific dates you are interested in.
NEWS, NEWS, NEWS
TODAY, AUGUST 20 IS THE LAST DAY TO REGISTER FOR OUR WEEK LONG CLASS
SET FOR AUGUST 22-26.
All our week long and weekend classes are half off until Saturday, August 20.
Pre-order my next 2 cookbooks from any of the 3 sources and you will get an autographed nameplate and really help our rating!
Revisesd, 2nd edition of 'Jane Butel's Southwestern Kitchen" to be published October 4, 2016.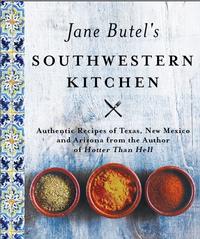 ♦ ♦ ♦ ♦ ♦ ♦ ♦ ♦ ♦ ♦ ♦ ♦ ♦ ♦ ♦ ♦
Jane Butel's newest cookbook, "Simply Southwestern" will be published November 2, 2016.
ORDER NOW: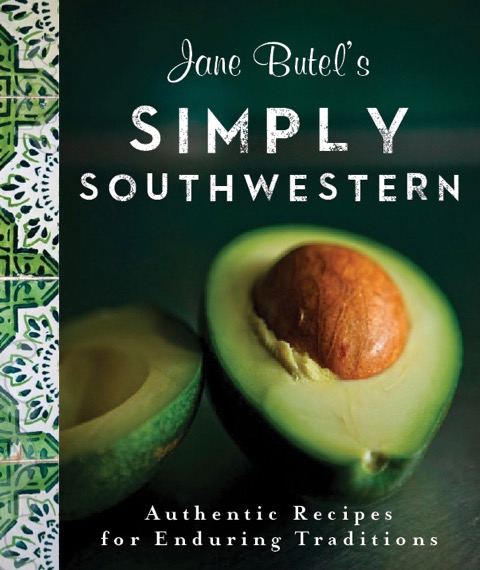 ♦ ♦ ♦ ♦ ♦ ♦ ♦ ♦ ♦ ♦ ♦ ♦ ♦ ♦ ♦ ♦
Recent video recipe:
POSOLE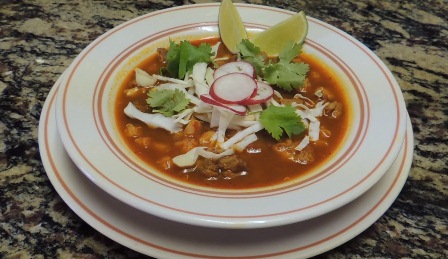 What do you want to see featured on our new blog?
Email us to make suggestions about post features!
Blog link: Southwest Cooking with Jane Butel
♦ ♦ ♦ ♦ ♦ ♦ ♦ ♦ ♦ ♦ ♦ ♦ ♦ ♦ ♦ ♦ ♦
ALL NATURAL SOUTHWESTERN AND MEXICAN INGREDIENTS AVAILABLE
Our wonderful pure, fresh chiles, spices, ingredients and kitchen essentials are in bountiful supply. Order, by selecting the Products key at the top of this page, or click here.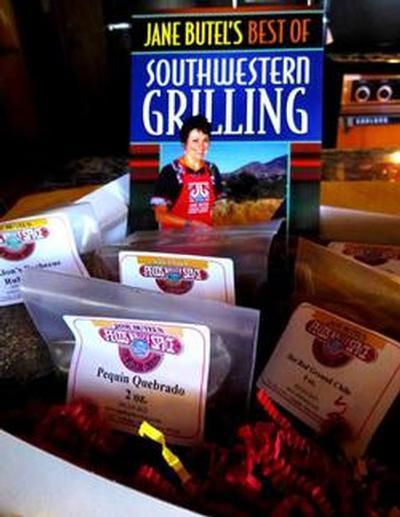 This Grilling Gift Box is on special for $35.00 until July 13, midnight, 2016.

♦ ♦ ♦ ♦ ♦ ♦ ♦ ♦ ♦ ♦ ♦ ♦ ♦ ♦ ♦ ♦ ♦
The complete book of all the Mexican regional recipes taught in the award winning Fairmont-Princess Cooking School in Scottsdale. Has such favorites as Rellenos en Nogado, Pollo Cauchate, Mayan Chilaquiles and the luscious Tres Leches. cake. Ebook $2.99.
Softbound Printed Edition
$12.95

NOW ON KINDLE FIRE
for $2.99
BACON CRUMBLE CORNBREAD
There's something about cornbread that really complements chili, and there's something about bacon that really complements cornbread. This cornbread combines the smoky, rich flavor of bacon with the gritty satisfying texture and pleasing earthiness of cornmeal—and it's delicious alongside any number of chilies. You may use either finely ground corn meal or corn flour or coarsely ground corn meal.
Yield: Serves 4 to 8
4 strips thick-cut (or 8 strips thin-cut) good-quality bacon
1 cup blue, yellow or white cornmeal
1 cup all-purpose flour
2 Tablespoons sugar
2 teaspoons baking powder
1 teaspoon Kosher salt
1 egg
1 cup milk
Preheat the oven to 400° F. Cut the bacon crosswise into ¼ inch wide strips.using a kitchen scissors or a sharp knife, then place them in a 9-inch cast-iron or heavy oven-proof skillet over medium-low heat and cook, turning occasionally, until crisp, about 6 to 8 minutes. Transfer the bacon to a paper-towel lined plate to drain. Reserve 3 tablespoons of the bacon drippings in the skillet and pour off the rest.
Combine the cornmeal, flour, sugar, baking powder and salt in a large bowl. In a separate bowl whisk together the egg and milk. Add egg mixture to the dry mixture and stir to combine.
Pour the bacon drippings into the batter and stir until just combined. Pour the batter into the unwashed skillet, top with the bacon, and bake until a toothpick inserted in the center of the cornbread comes out clean, 20 minutes.
Home
About Jane
Featured Recipes
E-Newsletter
Blog
10 Favorite Recipes Sign up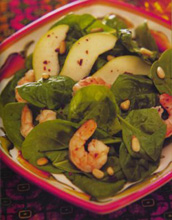 ♦ ♦ ♦ ♦ ♦ ♦ ♦ ♦ ♦ ♦ ♦ ♦ ♦ ♦ ♦ ♦ ♦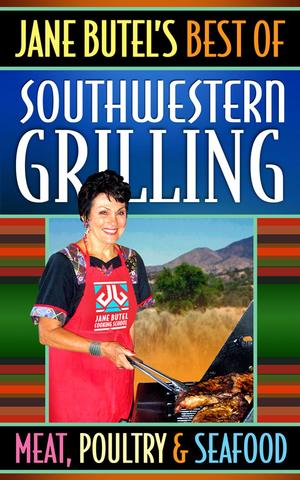 Jane Butel's favorite grilled recipes including such favorites as Grilled Chicken with Lemon-Pecan Butter, Spit Roasted Dallas Style Grilled Flank Steak. E-book $2.99.
Softbound Paperback $10.95
Now On Kindle! $2.99