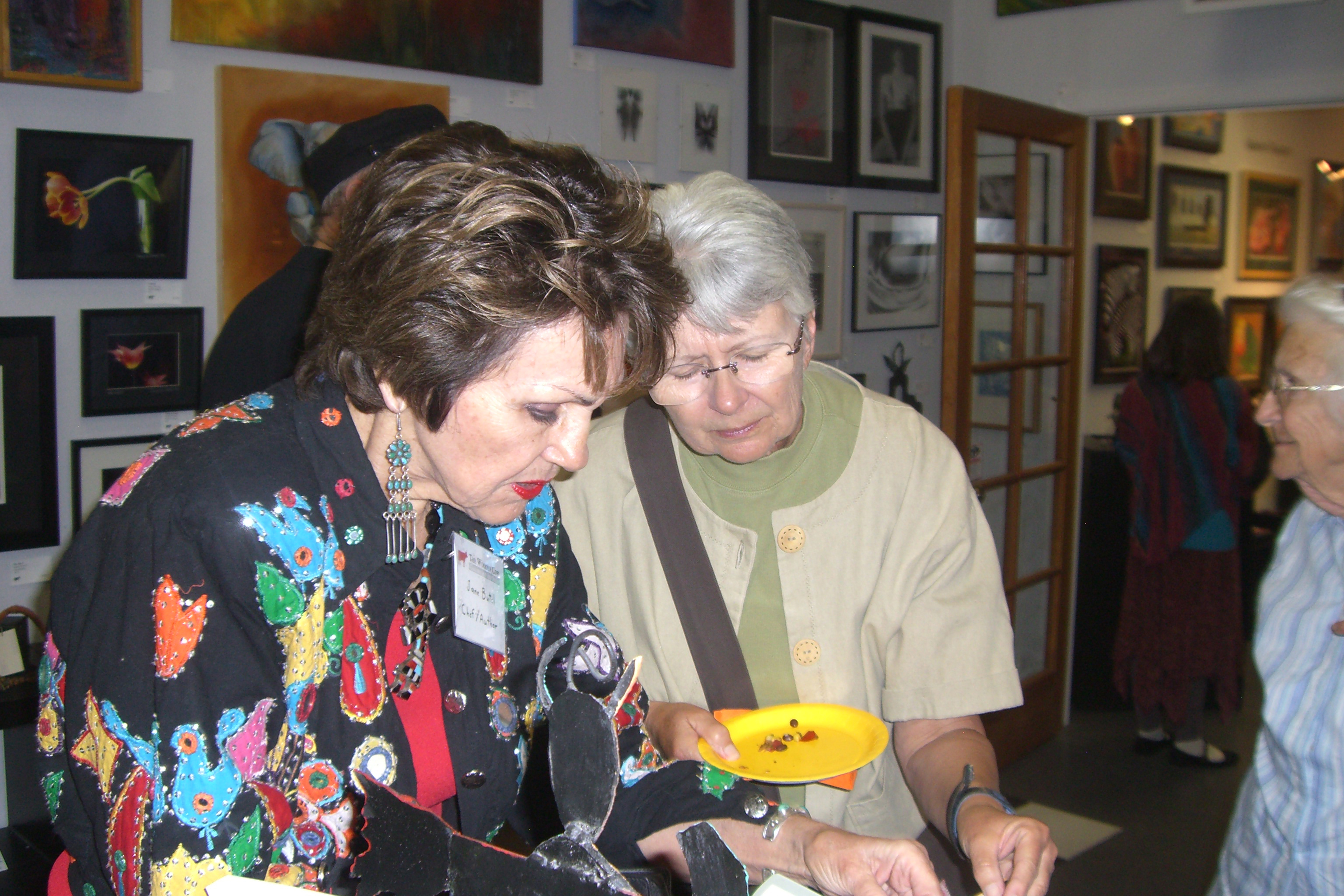 September has just been amazing! I can hardly believe it is almost history, but it is. I wonder how many of you feel that way.
Mostly, I have loved every minute of it--but there have definitely been moments..such as the melancholy over closing down the spice business in its present warehouse and partnership arrangement. I know change is good and I am hoping we will come out of this much stronger and better--I sure want to. If you are reading this today, order NOW, because we are closing after September 30.
On a happier note--I really enjoyed seeing so many wonderful people at the 2 book signings I did in the Albuquerque area. On September 3, I signed books and greeted tons of people at the opening of a new art show at the Wooden Cow Gallery--a great cooperative gallery with a wide range of creative, artistic and lovely items from the predictable paintings to clothing and jewelry--and even sculpture. It is located on Montgomery in the Mossman Center on the south side above Louisiana--quite worth the trip. For the signing, I made carnitas with homemade Salsa Rojo and Salsa Verde. They were gone long before the party ended--and I made 10 pounds of them.
The other book signing I did was at the Cottonwood Dillards in the Home Furnishingsdepartment. Here we made Chorizo Quesadillas with all the trimmings and met lots of wonderful and interested folks. I look forward to staying in touch with all the new friends.
If you haven't signed up for my Butel's Bytes, please do so--this month we will be featuring several types of chili and the dishes to go with them. Also, my new Chili Madness book will be on sale at a discounted, great price. To subscribe, just go to the home page of my website at www.janebutelcooking.com.
I promise next month, I will try to get more blogs out!