Weekend Classes-
Week Long Class-
For more information and to sign up, click on the specific dates you are interested in.
For classes further ahead than listed, go to the cooking school link.
NEWS, NEWS, NEWS
Few places left in Week Long School February 22-27, 2015 at Half Price or $975.00 until midnight, February 15, 2015.
Recent video recipe:
POSOLE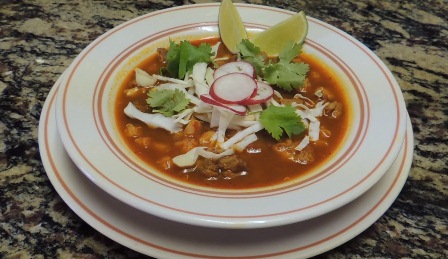 What do you want to see featured on our new blog?
Email us to make suggestions about post features!
Blog link: Southwest Cooking with Jane Butel
♦ ♦ ♦ ♦ ♦ ♦ ♦ ♦ ♦ ♦ ♦ ♦ ♦ ♦ ♦ ♦ ♦

♦
ALL NATURAL SOUTHWESTERN AND MEXICAN INGREDIENTS AVAILABLE
Our wonderful pure, fresh chiles, spices and ingredients are in bountiful supply. Order, by selecting the Products key at the top of this page, or click here.
Our Gift boxes are a great present for most anyone anytime.
♦ ♦ ♦ ♦ ♦ ♦ ♦ ♦ ♦ ♦ ♦ ♦ ♦ ♦ ♦ ♦ ♦ ♦
The complete book of all the Mexican regional recipes taught in the award winning Fairmont-Princess Cooking School in Scottsdale. Has such favorites as Rellenos en Nogado, Pollo Cauchate, Mayan Chilaquiles and the luscious Tres Leches. cake. Ebook $2.99.
Softbound Printed Edition
$12.95

NOW ON KINDLE FIRE
for $2.99
Jane's Best Barbecue Sauce
Yield: approximately 1 ½ cups
2 Tablespoons bacon drippings or butter
1 medium sized onion, finely chopped
1 clove garlic, minced
12-ounce bottle ketchup
6 Tablespoons Worcestershire sauce
2 Tablespoons cider vinegar
¼ cup dry white wine
1 teaspoon dark brown sugar, packed
1 to 2 Tablespoons pure ground hot red chile, or to taste
1 to 2 Tablespoons pure ground mild red chile or to taste
¼ teaspoon pequin or cayenne pepper
¾ teaspoon ground cumin
¼ teaspoon ground coriander seed
1 teaspoon liquid smoke
4 to 6 pounds baby back pork ribs, in uncut racks
To Prepare the Sauce
1. Melt the bacon drippings in a two quart saucepan over medium heat, then add the onion and garlic and sauté until the onion is transparent.
2. Add the remaining ingredients through the liquid smoke, reduce heat to low, and simmer, uncovered for 15 minutes, stirring occasionally. Set the sauce aside until you are ready to use it.
Reprinted with permission from the Finger Lickin Good BBQ Cookbook
Home
About Jane
Featured Recipes
E-Newsletter
Blog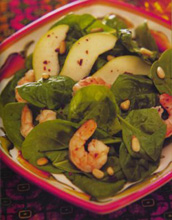 ♦ ♦ ♦ ♦ ♦ ♦ ♦ ♦ ♦ ♦ ♦ ♦ ♦ ♦ ♦ ♦ ♦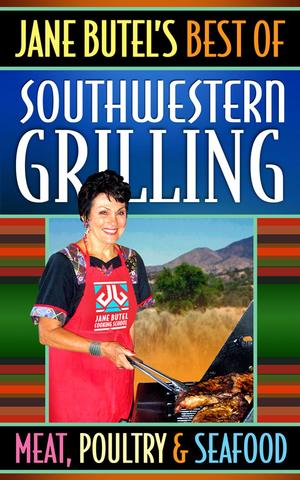 Jane Butel's favorite grilled recipes including such favorites as Grilled Chicken with Lemon-Pecan Butter, Spit Roasted Dallas Style Grilled Flank Steak. E-book $2.99.
Softbound Paperback $10.95
Now On Kindle! $2.99