Week-Long Class-
*NOW ON HALF PRICE SPECIAL UNTIL AUGUST 1, MIDNIGHT!
For more information and to sign up, click on the specific dates you are interested in.
NEWS, NEWS, NEWS
Pre-order my next 2 cookbooksfrom any of the 3 sources and you will get an autographed nameplate and really help our rating!
Revisesd, 2nd edition of 'Jane Butel's Southwestern Kitchen" to be published October 4, 2016.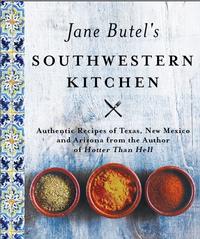 ♦ ♦ ♦ ♦ ♦ ♦ ♦ ♦ ♦ ♦ ♦ ♦ ♦ ♦ ♦ ♦
Jane Butel's newest cookbook, "Simply Southwestern" will be published November 2, 2016.
ORDER NOW: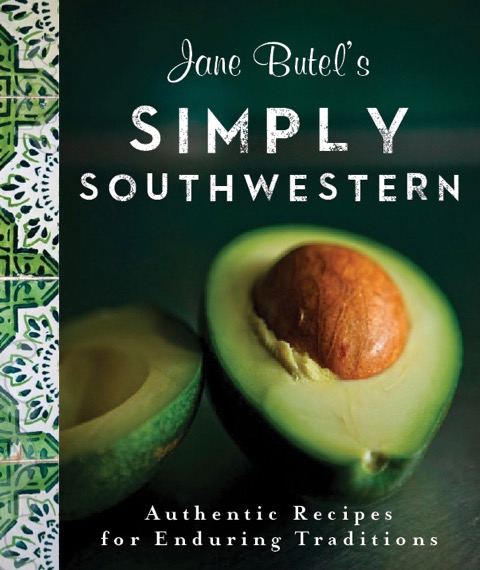 Recent video recipe:
POSOLE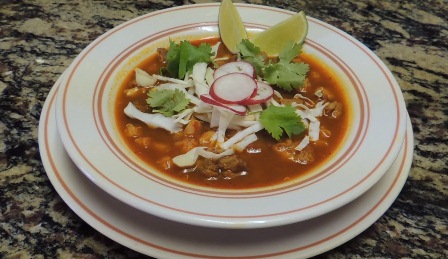 What do you want to see featured on our new blog?
Email us to make suggestions about post features!
Blog link: Southwest Cooking with Jane Butel
♦ ♦ ♦ ♦ ♦ ♦ ♦ ♦ ♦ ♦ ♦ ♦ ♦ ♦ ♦ ♦ ♦
ALL NATURAL SOUTHWESTERN AND MEXICAN INGREDIENTS AVAILABLE
Our wonderful pure, fresh chiles, spices, ingredients and kitchen essentials are in bountiful supply. Order, by selecting the Products key at the top of this page, or click here.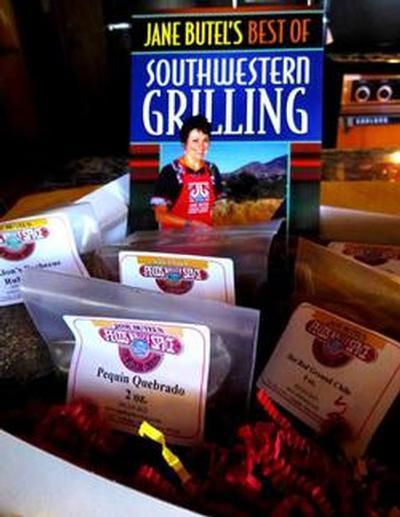 This Grilling Gift Box is on special for $35.00 until July 13, midnight, 2016.

♦ ♦ ♦ ♦ ♦ ♦ ♦ ♦ ♦ ♦ ♦ ♦ ♦ ♦ ♦ ♦ ♦
The complete book of all the Mexican regional recipes taught in the award winning Fairmont-Princess Cooking School in Scottsdale. Has such favorites as Rellenos en Nogado, Pollo Cauchate, Mayan Chilaquiles and the luscious Tres Leches. cake. Ebook $2.99.
Softbound Printed Edition
$12.95

NOW ON KINDLE FIRE
for $2.99
Jicama Veggie Slaw
Crisp and almost, but not quite apple-like in flavor, jicama gives slaw a fresh taste and a nice crunch. A chile-lime vinaigrette really sets off the flavors of the vegetables and makes this a wonderful salad to serve with barbecue or spicy entrees. Use a box grater or the grater blade of a food processor to prepare the jicama and carrot.
Yield: 4 servings
2 cups coarsely grated jicama (1 large or 2 medium)
1 cup diced thin-skinned cucumber, such as English (hothouse) or Armenian
2 scallions, including tops, thinly sliced
1½ teaspoons salt, or to taste
¼ cup extra-virgin olive oil
2 Tablespoons fresh lime juice
2 Tablespoons cider vinegar
1 teaspoon pequin quebrado *link
1. Place the jicama, carrots, cucumbers, and scallions in a large chilled bowl. Sprinkle with the salt and toss to combine
2. In a small bowl, whisk the olive oil, lime juice, vinegar, and ½ teaspoon of the pequin quebrado together until combined. Drizzle the dressing over the vegetables and toss to mix well. Taste, and adjust the seasonings as needed. Then garnish with the remaining ½ teaspoon pequin quebrado
Home
About Jane
Featured Recipes
E-Newsletter
Blog
10 Favorite Recipes Sign up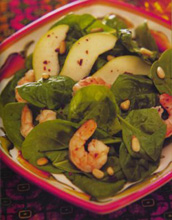 ♦ ♦ ♦ ♦ ♦ ♦ ♦ ♦ ♦ ♦ ♦ ♦ ♦ ♦ ♦ ♦ ♦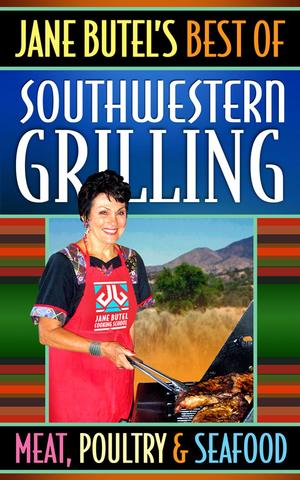 Jane Butel's favorite grilled recipes including such favorites as Grilled Chicken with Lemon-Pecan Butter, Spit Roasted Dallas Style Grilled Flank Steak. E-book $2.99.
Softbound Paperback $10.95
Now On Kindle! $2.99