We all had such a fun, fantastic time at last weekend's class. We cooked vegetarian variations of each of the meat laden dishes and had fun tasting the flavor differences.
In all my 26 years of teaching the weekend and week long classes, I had never had anyone from Mexico take a class. Well the spell was broked with Rita and Salvador "Chavo" Rodriguez who are now from Michigan. They kept saying how much they loved the class and that just seemed to "light" everyone up to a higher level of enthusiasm. Many laughs and giggles and great cooking successes later--the class was complete and everyone was reluctant to leave. Generally the classes break up at about 2 PM on Sunday afternoons. Well, this class did not separate until about 4:30 PM!
Here we are featuring a few pictures of the classmates and will soon have a page on our website for the class.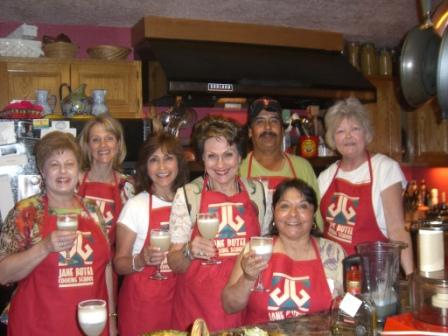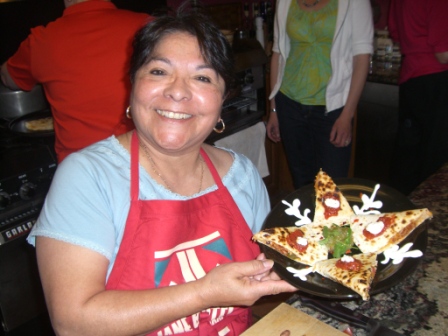 You just gotta take a moment to look at the Cooking Club to see the fun Cinco de Mayo party we whipped up and the stories and recipes. Check out the history of margaritas and tequilla, the bold wines and fun wraps, to say nothing about the touching Mother's Day story for our Off the Plate feature.
Have you signed up yet for my complimentary Butel's Bytes? You can on our website under Subscribe at www.janebutelcooking.com. This coming edition due out in the next few days features Mother's Day recipes, good deals on our classes and much more.
Looking forward to tweeting and staying in touch on Facebook and Linked In too!
Here's to your good health and Happy Mayo,
Jane Butel