Weekend classes-
Week long class November 3-8, 2013
For more information and to sign up, click on the specific dates you are interested in.
For classes further ahead than listed, go to the cooking school link.
NEWS, NEWS
Come to see me at Pie Mania this Saturday, Dec. 7 at Builder's Source, 308 Menual NE, 1 to 3 PM for my free pie making demonstration. The event lasts until 5 PM and there will be 8 other chefs and benefits the Road Runner Food Bank.
Going to London? If so, put 100 Hoxton, a new Mediterranean and Middle Eastern restaurant on your "Must Do" list. For more information, check out my latest blog.
Recent video recipe:
POSOLE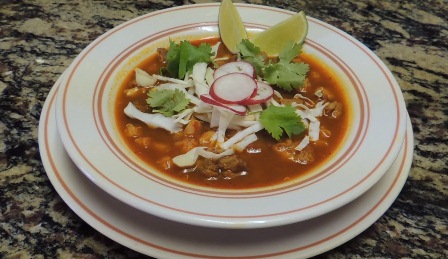 What do you want to see featured on our new blog?
Email us to make suggestions about post features!
Blog link: Southwest Cooking with Jane Butel
♦ ♦ ♦ ♦ ♦ ♦ ♦ ♦ ♦ ♦ ♦ ♦ ♦ ♦ ♦ ♦ ♦

♦
ALL NATURAL SOUTHWESTERN AND MEXICAN INGREDIENTS AVAILABLE
Our wonderful pure, fresh chiles, spices and ingredients are in bountiful supply. Order, by selecting the Products key at the top of this page, or click here.
ALL CHILE PRODUCTS 25% OFF UNTIL MAY 10, 2013 ORDER NOW!
Our Gift boxes are a great present for most anyone anytime.
♦ ♦ ♦ ♦ ♦ ♦ ♦ ♦ ♦ ♦ ♦ ♦ ♦ ♦ ♦ ♦ ♦ ♦
The complete book of all the Mexican regional recipes taught in the award winning Fairmont-Princess Cooking School in Scottsdale. Has such favorites as Rellenos en Nogado, Pollo Cauchate, Mayan Chilaquiles and the luscious Tres Leches. cake. Ebook $2.99.
Softbound Printed Edition
$12.95

NOW ON KINDLE FIRE
for $2.99
Jane Butel's Pecos Valley Spice Company
Southwest Cooking Products


Fresh, pure, best available ingredients create the best flavors and nutrition. Jane has personally selected these chiles, spices, corn masa and beans for her flavorful Southwestern recipes. These are the ingredients she works with in her award winning Cooking School. Each product has no preservatives or additives, as do almost all other ingredients available from competitive companies. For example, many chili powders have as high as 40% salt. These highest quality fresh ingredients are the ticket to your cooking success.

New Products - Browse Jane Butel's products & special offers from the Pecos Valley Spice Company. Now available are our special gift boxes, blue corn muffin and pancake , gift boxes.
Gourmet Gift Sets & Kits - Attractive gift sets and kits for the foodie or beginner, great for any occasion! Many of our kits include Jane Butel's cookbooks and the right ingredients to start cooking gourmet Southwestern cuisine!

Chiles, Herbs and Spices - 100% pure, all natural collection of New Mexican and Mexican chiles, herbs and spices. Try our delicious and exotic crushed New Mexico Caribe chiles! We also carry a great selection of dried whole pods for special dishes.

Corn & Masa - We have the most complete collection of highest quality corn products. Each is pure and easy to work with. Great for making authentic flavored tortillas, tamales, breads and other Southwestern specialties. Try our 100% New Mexican Blue Corn meal and Pancake and Muffin mixes!

Barbeque, Beans & Mixes - Delicious spices and rubs to enhance every dish you prepare. New Mexico and regional beans grown in volcanic soil in Estancia Valley and Colorado, and easy to use Mixes!

Books DVDs and Videos - Start your Jane Butel collection today. Author of 20 cookbooks (six best sellers) including- Chili Madness, Real Women Eat Chiles and Jane Butel's Quick & Easy Southwestern Cookbook. Also available are our Bowl o Red DVD or video on how to make award winning chili.

Kitchen Essentials - A handy collection of essentials you'll need for making Jane Butel's Southwestern recipes.