Recipes for the Month
Grilled Leg of Lamb a la Greque

Dallas Style Grilled Flank Steak

---
CHILE ORDERS
Order your fresh, pure chiles and spices NOW!
SPECIAL GIFT BOX
Give the "Gift that Keeps on Giving" and promises healthy, fun cooking at the same time.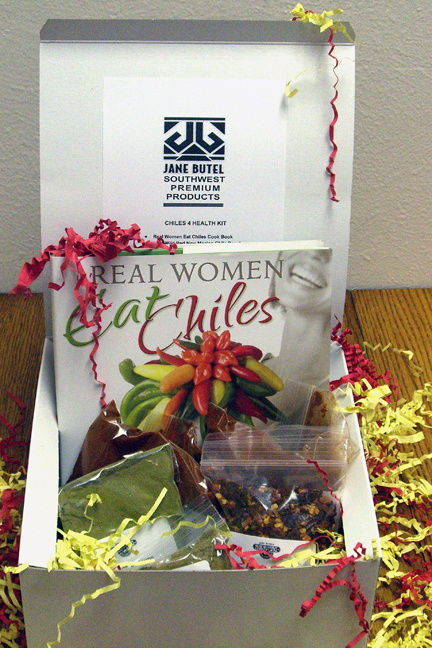 Order our very special Healthy Gift Box for your Mother, Graduate or Birthday Honoree.
This assortment combines an autoraphed copy of my "Real Women Eat Chiles" cookbook personalized as you wish and our fresh pure spices.
Order now while there is still time for scheduling optimum delivery!
Schedule Now:
Call 505-243-2622 to register for a cooking class--or register online. If you have any questions, you can email us at info@janebutelcooking.com.
ALWAYS EAT CHILES AT LEAST 24 OUT OF 30 DAYS!
Have a great holiday! JANE BUTEL