Jane's Message May 2013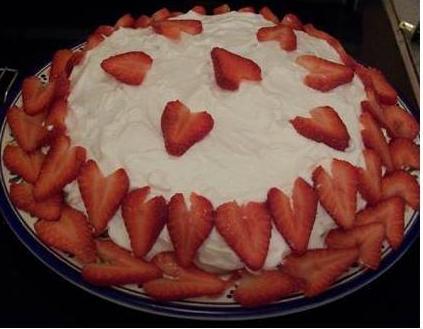 The Party is ON!!! May brings all kinds of festive and fun party opportunities—from Cinco de Mayo to Derby Day to Mother's Day and that is just in the first two weeks of May.
Later in the month, graduation parties and bridal showers are amazingly popular. Also, this month heralds the beginning of grilling season!
With all of this potential entertaining—I thought you would enjoy having some of my favorite recipes for appetizers and a super favorite Grilled Chicken Breast with Lemon Tarragon Baste and for Cinco de Mayo, I would love for you to have my very best Tres Leches Cake recipe. You can really celebrate in style with these recipes.
NEWS, NEWS!! Get a copy of USA Today on Sunday, May 5. I am the authority for a story on the Ten Best Tex-Mex, New Mexican and Mexican restaurants in the US.
We are planning a cruise for the week of November 9, 2013 down the west coast of Mexico, departing from San Diego, CA. More details will soon be sent you with registration information. I would love for you to join me. I will be demonstrating cooking, teaching full participation classes and working with the chefs for some special dishes to be available on the menus.
My next full participation weekend class is July 12-14, 2013. Sign up now while there is still space. We just finished our week long class with a fabulous group of cooks from all over the world—even Jakarta, Indonesia! I am already getting requests for a week long class in the fall. Are any of you interested?
And…this month locally, I am giving a talk and demonstration for the Corrales Historical Society event May 18 at 11 AM and a grilling cooking demonstration at the Corrales Library at 2 PM on May 29, 2013. If interested the Library demonstration, sign up right away as these classes fill very quickly. I Look forward to seeing you there.
Order our favorite collection of meat, poultry and fish grilling recipes, called Jane Butel's Best of Southwestern Grilling. (The recipes are my favorites from my "Jane Butel's Southwestern Grill" cookbook.)
We have been really busy giving private cooking classes and team building classes. Keep us in mind for your next visit to New Mexico as we love to give private classes and the team building classes are very popular too. We are just completing three teambuilding classes for HP, which has a large installation here.