Recipes of the Month
BLOODY MARIA: The perfect drink before a Southwestern brunch. Full Recipe
CARNE ADOVADA: This is one of the best, if not the very best-tasting, pork creations from northern New Mexico. Traceable back to Conquistador days, this dish has somehow never gained favor outside of New Mexico. I think it is because crushed caribe chiles are hard to find outside the area. (You can always order them from us.(add link to products page.) I always make a full five-pound recipe because I like to have lots available for burritos, tacos and enchiladas, or to serve over rice, beans or eggs. Full Recipe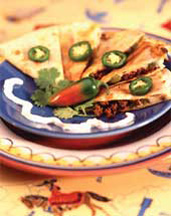 QUESADILLAS: Quesadillas are one of the most versatile of all light meals or appetizers. Restaurants in Old Mexico serve a much simpler version of quesadillas. There, generally a quesadilla is a freshly baked corn tortilla oozing with quick-melting cheese and served with a side dish of freshly made salsa. Sometimes they are fried, though not often. Quesadillas are one of the most fun foods to garnish and present in creative and pretty ways. Innovation is the key to a great quesadilla; just use your favorite or on-hand ingredients and let your imagination roll. Full Recipe
HUEVOS RANCHEROS WITH SONORAN SAUCE: Often found on Mexican restaurants' menus, this is easy to prepare at home. This sauce can be made in advance so breakfast or brunch is simply a matter of poaching or frying the eggs. Full Recipe

Sweetheart Special for February Weekend

Spice up your life with a super Cooking with Chiles full hands-on cooking school weekend this month for your nearest and dearest. For the February 20-22, 2009 weekend, we are offering the complete weekend class for two for half the registration cost. In other words, instead of $1050 for each, the cost will be $1050 for two. If you don't have a sweetheart, then come on—we will discount the cost 50% for a total cost of $525.

You will learn first-hand how to cook the traditional New Mexican favorite dishes such as tamales, posole, chile rellenos, enchiladas, sopaipillas, fajitias, flan and so much more including perfect margaritas. Check out the complete menus and information on our website, click here. You can register on-line or call us at 1-800-473-8226. You will also receive an apron, diploma and a cookbook.

Come Cook with Me and Have Loads of Fun in Oaxaca
We have just a few places left for our June 2-8 trip to Oaxaca. I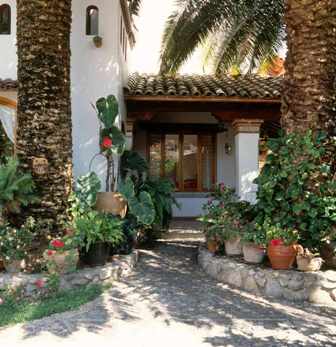 know you will have a great time and it is an excellent year to come down to Oaxaca and learn authentic Mexican cooking. You'll learn their techniques and cooking tips in our full participation cooking classes including the famous moles of Oaxaca. You'll love the markets. Also, the history and beauty of the region is quite spectacular, to say nothing of the shopping. For complete itinerary Click here. You can't miss out!! Call us at 1-800-473-8226 with any questions or email us at info@janebutelcooking.com.

Click here to register

Have you joined our new cooking club yet?
It's not too late to become a charter member.

Just click here to view our premiere issue.
You'll see lots of recipes, party planning, chile health information, money saving information—actually you will save more each month than the cost, great wine serving information, "off the plate" party staging information, 3 or more videos you can watch and download, freebies and discounts and lots more.
It is a monthly club with a $9.99 monthly subscription fee. *As a special offer you may join the club for $6.99 a month if you sign up by February 5, 2009. Don't delay, click here to register
Soon we will be adding interactive discussions and recipe sharing.
The February issue just went out February 1, 2009.
I personally look forward to having you as a member.
-Jane
Want to Be Healthier? Lose Weight Painlessly? Save Money?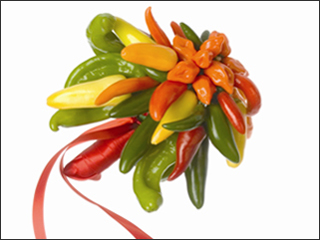 Then you are going to want to take our exciting and educational "All About Chiles" online class. For this week, until February 5, 2009, the registration cost will only be $399. The on-line classes are lots of fun! In addition to learning all the important information about how chiles help your health, you'll learn all the "in's and out's" of all types of chile cookery. Also, you will learn how to tell hotter ones, why hotter is better healthwise, how they help you lose and maintain weight and the exciting history of chiles.
The entire class contains 40 modules or lessons and covers—
how to cook with red chiles
how to cook with green chiles
Tex-Mex cooking
traditional New Mexican cooking
Mexican regional cooking
Quick and easy Mexican cooking
And, how to create your own recipes using chiles.

In the lessons, I share over 150 of my all-time, well tested recipes along with grocery and equipment lists. You will get to share your ideas, successes and failures with your classmates on a discussion board and a chat room. Join the fun!
And, as a subscriber to Bytes, you can get this incredible bonus package if you register for the next online session of my "All About Chiles". The package (valued at $75.00) includes:
An autographed copy of my latest book, "Real Women Eat Chiles"
8 ounces pure ground mild chiles
8 ounces pure ground hot chiles
4 ounces crushed pequin
4 ounces caribe chiles
2 ounces Mexican oregano
2 ounces of our very fresh cumin or comino
Your 40 lessons cost just $399, or just over $8.00 per lesson.
To make sure you are registered, Click here, or if we can help with any questions, just call us at 1-800-473-8226 or email us at info@janebutel.com.

Fun to Know Facts
Remove red wine stains by sprinkling with salt immediately and rubbing the salt into the fabric. Then pour the hottest water the fabric can handle onto the stain. Followup with brushing or rubbing on laundry detergent.

Red chile stains can be removed by immediately rubbing in laundry detergent and then pouring hot water through the stain. Repeat if necessary, brushing more detergent into the stain if needed.

Keep candle wax off the top of birthday cakes, by first sticking the candle into a marshmallow and setting the marshmallow onto the cake.
GET YOUR AUTOGRAPHED COOKBOOKS FOR GIFTS!! We do have the new Chili Madness.
PLEASE INVITE YOUR FRIENDS TO JOIN BUTEL'S BYTES!