July, 2016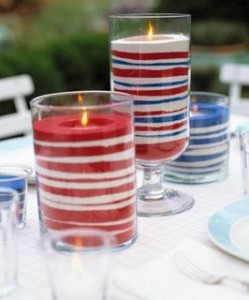 In the heat of summer, grilling promises a great escape from keeping the heat in the kitchen. Also lighter cooking is always a great idea, so I have included some favorite Bruschetta appetizer toppings and healthy, tasty, low calorie side dishes for your cookouts.
And, if in the Albuquerque area, we are conducting a full participation grilling cooking class where we will share our favorite grilling tips and recipes. This July 14 class will be at 6 PM here in Corrales, just outside Albuquerque and south of Santa Fe. The class cost is $95.00 and you can register online.
Appetizers
Bruschettas can be made with most any kind of topping from salsas to refried beans and meats or cheeses with chopped fruits or vegetables.
Having a large bumper crop of the Spicy Southwestern Arugula this year, I have done quite a bit of experimenting with it. A favorite is mashed fava beans with arugula. Other favorites are a Caprese combination of mozzarella cheese with fresh tomatoes and basil and a garlicky vinaigrette sparingly drizzled over all. Pestos are good with chopped sun dried or fresh tomatoes. Fresh fruit in season chopped and flavored with mint and or a honey topping on goat cheese is great fun too.
I am giving you a basic recipe which you can vary to suit what toppings you like.
Sumptuous Side Dishes for Summer
Instead of the same old, same old potato salad, baked beans and cole slaw, I am sharing some favorite side dishes which are a bit different. The Frijoles Slaw is much lighter than the heavier mayonnaise and cream laden traditional slaw. So is the Jicama Slaw, which has a light, chile-lime vinaigrette dressing.
Quinoa, which was once rather exotic provides a delicious and healthy side dish. The somewhat crunchy texture is adelicious diversion to all the somewhat softer textured dishes. The Black Bean Chipotle Salad is just plain wonderful with any kind of barbecue, chili or grilled meat.
NOW'S YOUR CHANCE!!!
We still have a few openings for our August 22-26, 2016 week long class which we are offering at half price or $975.00 until July 16, 2016. There are a few new dishes on the menus, which include Crepas en Cajeta, Legumbres en Pipian, Tres Leches Cake, Chilaquiles, Crema de Elota con Huitlacoche Sopa and Pollo en Lima Sopa and more.
To enjoy our award-winning fun, fun full hands- on cooking classes in beautiful Corrales, New Mexico, where we have one of the world's healthiest and most economical cuisines. I will personally teach you
- the hints and tips for taking the calories out.
- quicker, easier ways to prepare Mexican favorite dishes.
- budget stretching ideas and ways with our cuisine.
August 22-26 is our only week long class this year and I would personally love for you to be able to attend. The cost for the half price weeklong is only $975 and you will receive—
- 5 morning cooking demonstrations followed by hands-on prep of breakfast
- 5 gourmet lunches that you prepare (Beer and wine included.)
- Get Acquainted Reception at 6 pm on Sunday night.-
These Bonus items are also included:
- My best selling "Quick and Easy Southwestern" cookbook, plus 2 of my other books—a $100.00 value.
- A Jane Butel Southwest Cooking School apron worth $20.00
- Your Southwestern Cooking diploma
- Three consultation sessions with me personally following the class
Week long Class – August 22-26, 2016
Weekend Classes—in orange bar at left. Click on class you are interested in.
A Health Note
Seeing Food
I think we often take our ability to see and read for granted.
However, when someone close to you is diagnosed with Macular Degeneration, I think we all "listen up" a lot more.
I know that has happened to me several times in the past few years, so when I read a recent story in the Nutrition Action Health Letter which I have recommended to you all a few times over the years, had a story on the importance of diet to sight—I am passing along the good advice.
Aging is the worst risk factor, but since we can't help that; the best help for good sight is "what you eat may protect your eyes. And high-dose vitamins plus zinc can slow macular degeneration in one out of four people who have the disease," according to the Health Letter.
"Eat a diet rich in fruits and vegetables and don't smoke or gain a lot of weight," says Dr. Frederick Ferris III, director of the National Eye Instiutute's Division of Epidemiology and Clinical Research in Bethesda, Maryland. "That may not only lower your risk of macular degeneration and cataracts, but heart disease, cancer, and diabetes."
Southwestern and Mexican food play greatly into this healthy habit as these diets are some of the healthiest in the world and often thought to be the most sustainable!
Order our fresh pure chiles for great chili, barbecue and summer fun. Remember—lots of red chile in a dish gives it greater keeping quality—as red chile is the world's best antioxidant.
Register online or call me at 505-243-2622.