Jane's Message November, 2013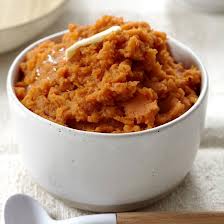 Sometimes side dishes present the greatest challenge for serving a yummy and creative accompaniment to holiday dinners. With that in mind, I am sharing some of my very favorite side dishes that offer a bit of an unusual take on the predictable overly sweet, sweet potatoes and the green bean casserole. I hope you enjoy them. (Photo is of Sweet Potatoes Teased with Tequila.)
NEWS! NEWS! NEWS!
There's still room to get into our November 5-17 weekend at Half-Price. It is a full participation class and lots of fun—we have consistently won praise from our students, some of whom have returned as many as five times. Also we are rated #1 by Bon Appetit magazine and Gayot.com.
We have just gotten in the 2013 red chile powders and they are AMAZING--even AWESOME--they are so fresh and pure! To celebrate the spicy, wonderful flavors they give to every dish you create with them, I am offering our popular hot and mild chile powders on sale at 25% OFF! So place your orders for fall cooking and great, healthy eating. (HInt: Try adding our red chile powder to your turkey gravy--umm-umm good!)
We just posted the 2014 Weekend and Week long classes. Remember your loved ones with a gift certificate for one of our weekend or week long Full Participation Cooking Sessions. NOW 20% off until December 23, 2013. We will electronically send you a gift certificate for your purchase in the name of the person you wish to give the session to. Any questions, just email us as info@janebutelcooling.com or call us at 505-243-2622.
I am thinking about bringing back the Regional Mexican weekend classes that I taught at the Scottsdale, AZ Fairmont Princess hotel for several years. These classes garnered us the "Best in the US" cooking school award every year they were offered. If interested and you would like to attend, please email me at jane.butels@gmail.com. I would love to do them again.
Gift Certificates are available for any amount from $25.00 up for our Pecos Valley Spice Co. products and wonderful Gift Boxes and for $280.00 and up for our full participation cooking classes. We also have certificates for our weekend and week long classes.
Have you watched our blog, Chiles and Chilis...Southwest Cooking with Jane Butel. Just go to your home page at www.janebutelcooking and click the blog feature in the left column. We will be posting more Thanksgiving recipes.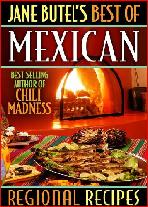 ORDER NOW! YOUR VERY OWN COPY OF MY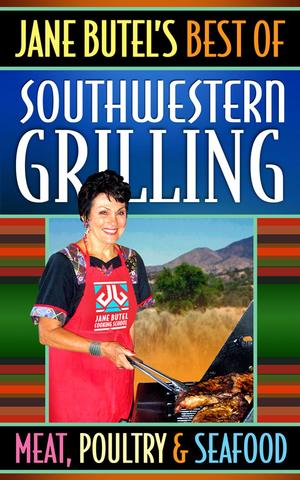 2 NEWEST COOKBOOKS, JANE BUTEL'S BEST OF MEXICAN COOKING AND JANE BUTEL'S BEST OF SOUTHWESTERN GRILLING. EACH COMES IN 3 FORMATS--Kindle, e-book or a soft back printed version. You will love the recipes!!!