Get in on the Fun!!!
Register for the October Weekend
Full Participation Cooking
at 50% Off

While There is Still Space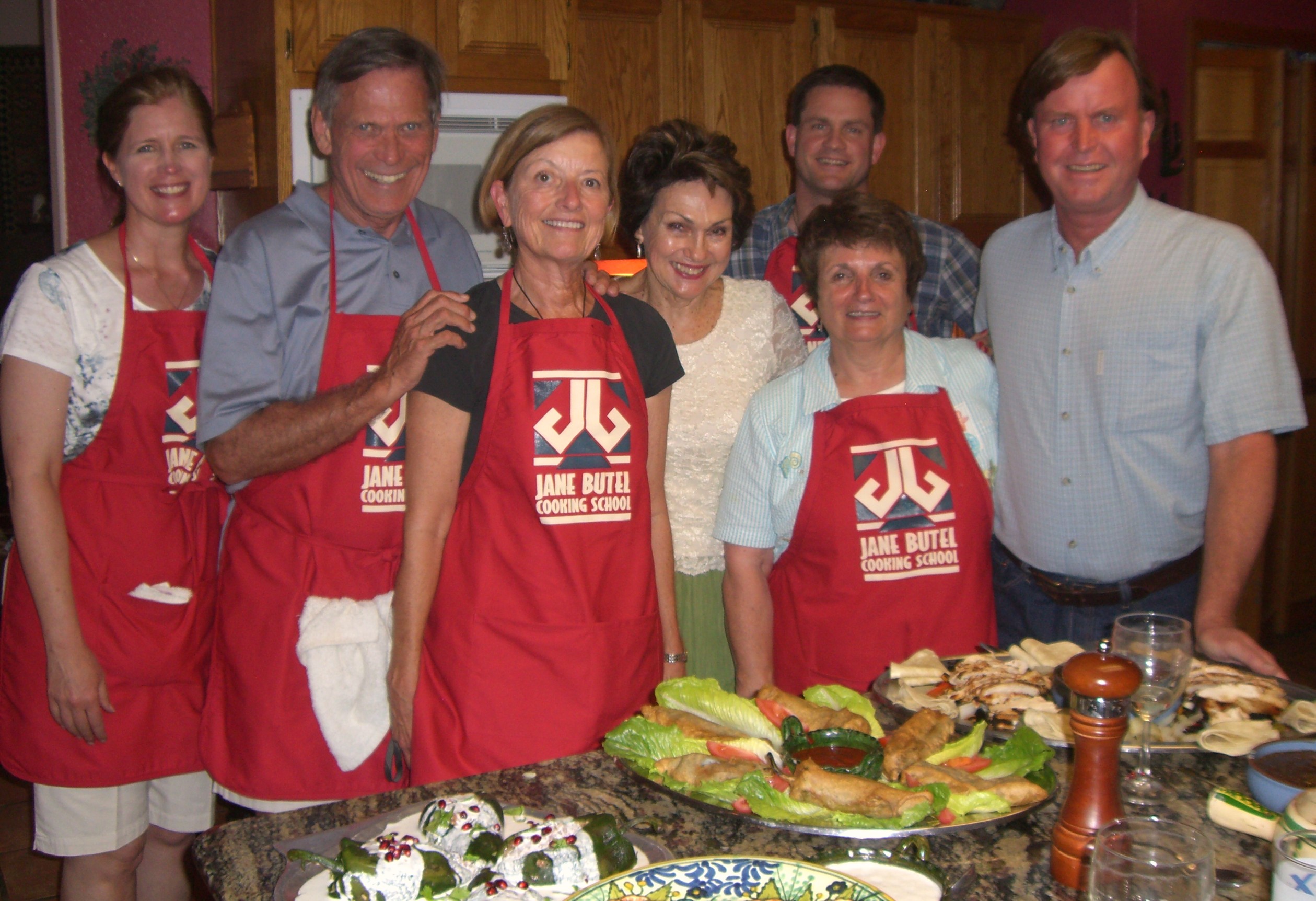 We still have a few openings in our award winning full participation October 12-14, 2012 weekend cooking class taught in my very own Corrales kitchen.

The July 10 - 15, 2011 Week long Class
You will have loads of fun cooking with chiles, learning hints, secrets and tips for Southwestern cooking while making tamales, sopaipillas, chile rellenos, Flan and much, much more. The complete menus are on my website under cooking schools, at www.janebutelcooking.com.
Register online or call me at 505-243-2622.
Call us for team building, Holiday party classes and private classes.