Mother's Day menus -
Mother's Day at home is always more special-especially if my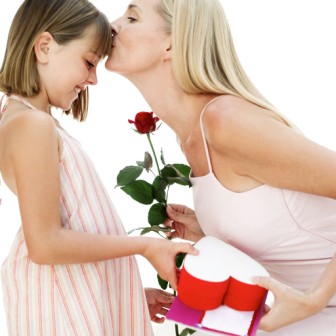 family prepares it as a treat. However, I have never been one to stand on ceremony and having a very small family of one daughter, Amy and only one brother-I often prepare it myself. I still enjoy it a great deal.

If you don't get around to preparing these dishes for your Mother's Day, then tuck them away for a brunch or dinner later.
Mother's Day Brunch
I like this menu, because it is very easy to prepare-if the cupcakes were made the day before. You can use any favorite quiche filling if you wish to substitute for the chorizo and it can be prepared the day before for baking on Mother's Day. Once the tortillas are crisped, the nachos are very quick to do. This menu is a breeze. Serve Mimosas made from champagne and orange juice or Silkies, a Mexican variation of Remus Fizzes.
Mother's Day Brunch Menu
(Click on titles for full recipes)
Mimosas or Silkies
Fruity Nachos
Chile Crusted Chorizo Quiche
Spicy Chocolate Chile Cupcakes
We can really help you out with meaningful gifts that keep on giving - for your Mothers with a whole range of memory giving items that will let your Mother know just how much you really care. (And, you Mothers can hint for what you would really like.) There is a lot to choose from...a week long class, weekend classes, tour to Oaxaca, Mexico-an on-line class, my new Cooking Club, "Cooking with Jane" , a gift box or a gift certificate of any amount from $25.00 up to be used on our products or applied to classes.
Week long class-
We have a great early bird discount for our week long class, July 12-17, 2009. For registrations by Mother's Day, we are offering 10% off plus a $100 gift certificate for a shopping spree of our books and products-a $299.00 value or total class cost of $1799. Click here for more information
Weekend class-
Our early bird discount will be the same-10% off plus a $50.00 gift certificate, making the class of July 31-August 2 cost $900.
Click here for more information
On-line class-
We are extending our special on-line registration cost of $150 until Mother's Day. So hurry to register before the price goes up.
Click here for more information
Tour to Oaxaca, Mexico
Yes it is still on at $1995 for the June 2 - 8, 2009 tour, discounted from $2300. We are betting the current flu epidemic will be over will be history by then. AIRLINE TICKETS ARE DEEPLY, DEEPLY DISCOUNTED TO MEXICO RIGHT NOW! We saw one airline advertisement featuring a $150 fare from New York City to Mexico City.
Click here for more information
"Cooking with Jane"
You can buy a whole year at the current promotional price for just $49.00...a real value. The price will soon be going up!
Click here to Join
Gift Certificates
You can purchase a gift certificate for any amount of $25.00 or more for any of our pure products or cookbooks.
Click here for products

Mother's Day Dinner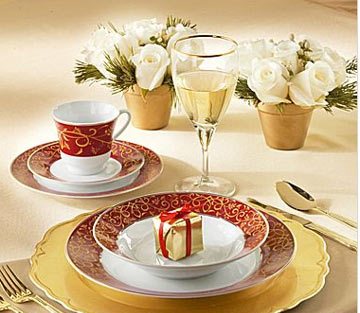 No matter whether this menu is made by your family or if you, the Mother, make it for yourself-you will find it is very easy, flavorful and very little last minute "fussing". It is a great patio or outdoors menu that is designed to be made entirely outdoors-however if it rains or you do not have a grill or patio-it is oodles of fun indoors too.
Grill the bread the day before and prepare the bruschetta topping. Pound the chicken and mince the herbs for the potatoes and the chicken the day before. Prepare the vegetables for the salad, rinsing them and preparing the dressing. Slice the pineapple in half.

You can serve this menu very easily buffet style. So think through the serving dishes and wait until one hour before you wish to serve.
Mother's Day Dinner
(Click on title for full recipe)
Champagne
Chevre Bruschetta with Black Bean Salsa
Rosemary Garlic Grilled Chicken Breast, Tuscany Style
Italian Herbed Roasted Potatoes
Grilled Vegetable Salad with Warm Herb Oil Dressing
Spicy Broiled Pineapple
One hour before-
Place the grilled bread for the bruschetta in a 150F and keep warm. Marinate the chicken. Slice the potatoes and place on baking sheet and prepare for baking or grilling. Slice the zucchini, eggplant and onion. Place the veggies on skewers as directed.
Just before guests arrive or dinner is going to be served, prepare the bruschetta-a family member or guest could do this as well.
Thirty minutes before serving dinner, start grilling the veggies and potatoes.
About 10 minutes before serving, grill the chicken.
After dinner, grill or heat the pineapple.