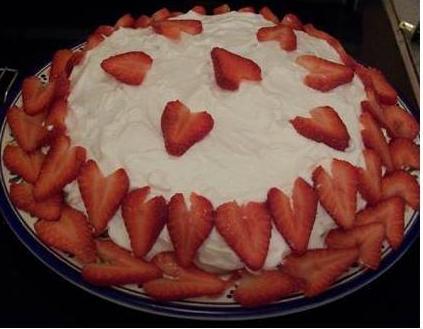 May has gotten off to a kickstart!! The Kentucky Derby, which is near and dear to my heart, having lived in Louisville, KY has already been run. And Cinco de Mayo is here! And this coming Sunday will be Mother's Day, which has early, early roots back to ancient Greece.
However, Mother's Day as we celebrate it was begun in 1908—introduced by Anna Jarvis, through very diligent work to influence congressmen, ministers and other influentials. She finally got a Presidential proclamation in 1914 to make Mother's Day official on the second Sunday in May. Her driving force was that she felt children do not appreciate their Mother's enough while they are still living.
Last week, we just finished a private week long class for 4 wonderful chefs from a private corporate dining room in Southern CA.
We can really help you out with meaningful gifts that keep on giving — for your Mothers with a whole range of memory giving items that will let your Mother know just how much you really care. (And, you Mothers can hint for what you would really like.) There is a lot to choose from…a week long class, weekend classes, gift boxes -- or a gift certificate of any amount from $25.00 up to be used on our products, cookbooks or applied to classes. The gift certificates for classes or products will be sent to you electronically, so are great for last minute giving.
Week long class—
We have a great early bird discount for our week long class, August 16-21,2015. For registrations by Mother's Day until May 9, we are offering 20% off plus a $100 gift certificate for a shopping spree of our books and products—a $490.00 value or total class cost of $1560.
Weekend class—
We have a few openings in our May 15-17, 2015 class and we are offering them at half price until May 13!! They are available on a first come, first served basis. So order now for yourself or as a gift. The discounted cost is only $525.00.
Gift Certificates
You can purchase a gift certificate for any amount of $25.00 or more for any of our classes, pure products or cookbooks. Call 505-243-2622 to arrange for the certificate which will be electronically sent to you.
Cinco de Mayo
In honor of Cinco de Mayo or for birthdays, anniversaries or anytime you wish to have a very special cake—this is it!
Mother's Day menus –
Mother's Day at home is always more special—especially if my family prepares it as a treat. However, I have never been one to stand on ceremony and having a very small family of one daughter, Amy and only one brother—I often prepare it myself. I still enjoy it a great deal.
If you don't get around to preparing these dishes for your Mother's Day, then tuck them away for a brunch later.
I like this menu, because it is very easy to prepare—if the cupcakes were made the day before. You can use any favorite quiche filling if you wish to substitute for the chorizo and it can be prepared the day before for baking on Mother's Day. Once the tortillas are crisped, the nachos are very quick to do. This menu is a breeze. Serve Mimosas made from champagne and orange juice or Silkies, a Mexican variation of Remus Fizzes.
Mother's Day Brunch Menu
Mimosas or Silkies
Fruity Nachos
Chile Crusted Chorizo Quiche
Spicy Chocolate Chile Cupcakes