Jane's Message October, 2015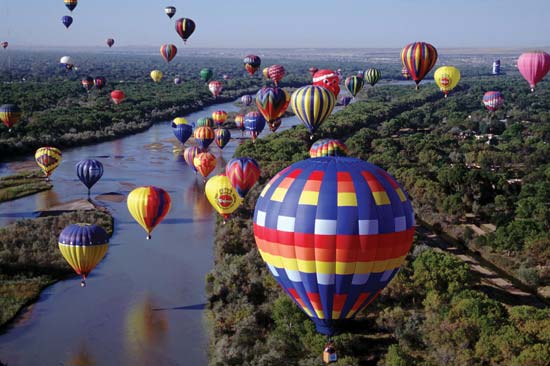 Balloon Fiesta is all abuzz here!! Our world famous Balloon Fiesta starts October 3 and stretches to October 11. We New Mexicans love sharing our favorite season which features purply blue skies, golden cottonwoods and red chile ristras dotting many of the adobe buildings. The days are sunny, warm and wonderful and the evenings crisp and cool.
To commemorate this special season, we are featuring 2 special day classes and our weekend class, October 9-12. October 6, Tuesday, our full participation day class menu has 2 fun brunch menus with Tequilla Silkies or Bloody Marias and the October 8, Thursday class is a Tamale Roll class with 4 kinds of tamales, composed nachos and perfect margaritas. Each starts at 11 AM and finishes with a bountiful meal at 3 PM. The classes are on special for only $65.00 each. There will be an October 22, full participation Taco-Mania class at 6 PM. The weekend class is on special half price or $525.00 for all 3 sessions. Just click the above links to register.
VERY EXCITING NEWS!
I just signed a contract with Turner Publishing to publish my latest cookbook, which I am writing. The title has not been confirmed. I was calling it "Sassy Southwestern", but now will probably change and at the same time they will be re-publishing my "Southwestern Kitchen", which was very popular and called the "Bible of Southwestern cooking" by Publishers Weekly, a trade publication. Also they will be re-publishing 7 other of my best selling cookbooks to create a collection.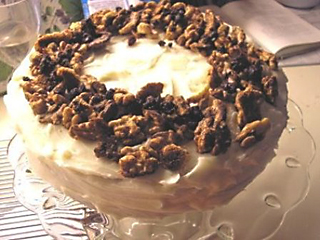 With the busy fall season, I thought you would like a couple of favorite fruit desserts and 3 quick and easy soups to serve on very busy evenings—when 20 minutes and 5 ingredient soup recipes just fill the bill!
We have a few openings in all of our October classes. Come join us for fun cooking during the Balloon Fiesta!