NOW--you are assured of continuing to get our pure chiles and ingredients.
I am so pleased that my spice business is now going to be expanding and starting an exciting new chapter. We are planning to be bringing back our popular pure mixes and kits and introducing ever more new items. So keep our spice business in your favorites (for now it is under products at www.janebutelcooking.com) and check on the specials, news and fun to know tips we are going to be adding constantly.
Check out our terrific Super Bowl Party kit for everything for a fun, fun game watching day or many delicious dinners—even if you don't watch football! Place my order NOW!
2010 Cl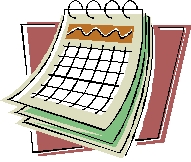 ass Schedule
Click above link to see which weekend class fits best with your schedule. They are a ton of fun—so much so that we have several who have come back three and four times. Get in on the fun and schedule your class today!
Northern New Mexico Tour—
We have finalized the tour dates to be for the glorious golden days of fall in New Mexico. We will tour October 11 – 22. You will not believe how magical our Land of Enchantment becomes in the fall. Purply golden skies offset the golden aspens in the mountains and cottonwoods dotting most everywhere else.
We will be staying in some fabulous inns, dining deliciously and learning to make specialties of the casa.
You can make your reservation on-line very soon. In a few days we will be sending you all the final, wonderful itinerary.
HEALTHY START TO THE NEW YEAR
Four Resolutions to Make for your New Years Diet can add measurably to your health:
Eat chiles and other major anti-oxidants – Lots of research indicates that eating chiles, spinach, broccoli, pomegranates, dark chocolate garlic, onions, tea, coffee, grapes, wine and turmeric cut disease risk. Eat at least five or more servings of fruits and vegetables EVERY DAY.

Eat fish oil for heart health, cutting risk of Alzheimer's, inflammation, asthma, cancers, rheumatoid arthritis, lung and skin problems.

Control blood sugar by eating low glycemic foods that don't spike your blood sugar. This will help avoid diabetes, heart disease, Alzheimer's cancer and obesity. The worst are sugar ladened breakfast cereals, pastries and sweets containing white flour. The best to eat are legumes such as peanuts, oatmeal—not the instant kind, lemons, limes vinegar and cinnamon. For more information, go to the www.glycemicindex.com

Eat smaller portions, especially if not active. Exercise as often as possible, even walking is good.
Following are some of my favorite chili recipes—perfect for this time of year. They are easy on your schedule—you make a big batch and reserve for later meals. Chili keeps amazingly well in the freezer. And easy on your pocket book too!
Baked Potatoes Topped with Red Chili and Fixin's 'n Mixin's