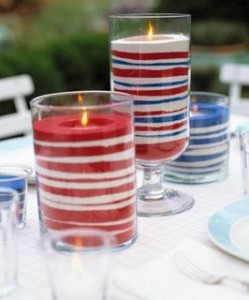 Happy Fourth of July!! We are working every spare minute to start a new recipe focused blog called "Chiles & Chilis…Southwest Cooking with Jane Butel. We are starting with Green chile information and recipes and will be adding a new recipe every few days. I will be featuring my favorite Southwestern/New Mexican recipes as well Mexican regional ones. And, as soon as possible, branch out into Grilling and other related subject areas. Each featured recipe will have a You Tube video to help make it very easy to see how to create it. I would love for you to subscribe to our new blog, "Chiles and Chilis" at janebutelcooking.blogspot.com where you can find video recipes linked from our You Tube Channel.
We are presenting our week long full participation cooking class July 8 – 13—our 29th year of successfully presenting them. We feature well tested traditional New Mexican and Mexican Regional favorite recipes. These classes have won us the "Best in the US" by Bon Appetit magazine and Gayot.com. We still have a few openings and would love to have you—if you have been thinking of coming—don't put it off as this will be my last!
I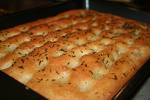 thought you might like to try some great tasting, yet very easy grilling favorites of mine. I love to make Focaccia on the grill as it is such a yummy tasting bread based treat—actually it is the original pizza. When baking on the grill, just cover the bottom of your cookie sheet with foil to keep from damaging or staining your cookie sheet, then close the grill cover for best baking results. I sometimes have it ready to bake just as the guests are arriving and serve it as an appetizer—or it is wonderful as a bread.
Another favorite, easy to make appetizer is Grilled Mushrooms, which pick up a deeper flavor when grilled—than when broiled and are so much fun to just pick them off the grill and pop into your mouth.
With chicken still on special quite frequently, I like to make this Lemon Pecan Chicken, which features a compound butter tickled with lemon zest and boasting of minced pecans—truly yummy!
Have you ever grilled peaches? You are in for a very special treat with these tasty and sweet peaches drizzled with a Peppery Balsamic reduction. It might sound weird to you, but simmering the Balsamic vinegar makes it nice and thick, just perfect for "spattering" the plate to perfection.
And, with all the fruit burdening my fruit trees, jam making time has begun. I get lots of inquires on just how to make preserves and jams. I love to make them quite simply with just sugar and fruit—no pectin
Order our fresh pure chiles for great chili, barbecue and summer fun eating. Remember—lots of red
Red Chile in a dish gives it greater keeping quality—as red chile is the world's best anti-oxidant.