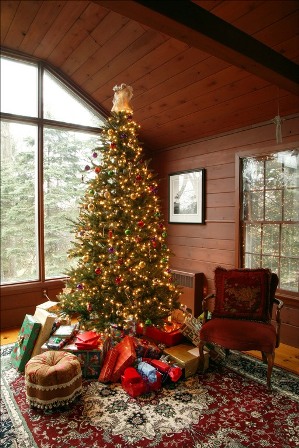 The holidays are upon us! We want to make your holiday shopping easier, more rewarding and time-saving. We are offering 20% off for all our Cooking Classes and Gift Boxes. As an aside, giving the gift of cooking knowledge; which is a precious treasure that will add tasty pleasures forever and cannot be taken back is a wonderful gift. Knowing chile cookery adds immensely to your overall health and fitness. We will electronically send you a gift certificate for a weekend, week long or private class. All are 20% OFF until December 19, 2014!
ORDER YOUR SPICES NOW!!! Place your orders before December 19 so we will get them to you in time. We will drop ship your entire Christmas gift list.
Grab a look at our special gift boxes—they make fabulous gifts and I will autograph the cookbooks in them. Each gift box has enough chiles and seasonings to prepare several of the recipes in the books inside the boxes—so you will truly be giving the gift that just keeps on giving.
For me, the holidays are all about sharing—precious time with friends and family and yummy foods (ones we dare not eat during the rest of the year) and beautiful decorations. The scent of pine and cinnamon spell the holidays for me.
To have time for fun, I always plan to prepare one or more baked items such as cookies or sweet breads each weekend from November through the weekend before Christmas. Also, I like to make candy—at least two or three kinds each year. I am sharing some of my favorite recipes with you.