Each is 50% off until 2 days before the class. For more information and to sign up, click on the specific dates you are interested in.
NEWS, NEWS, NEWS
Pre-order my next 2 cookbooks from any of the 3 sources and you will get an autographed nameplate and really help our rating!
Revisesd, 2nd edition of 'Jane Butel's Southwestern Kitchen" to be published October 4, 2016.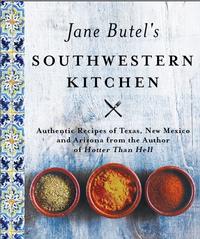 ♦ ♦ ♦ ♦ ♦ ♦ ♦ ♦ ♦ ♦ ♦ ♦ ♦ ♦ ♦ ♦
Jane Butel's newest cookbook, "Simply Southwestern" will be published November 22, 2016.
ORDER NOW: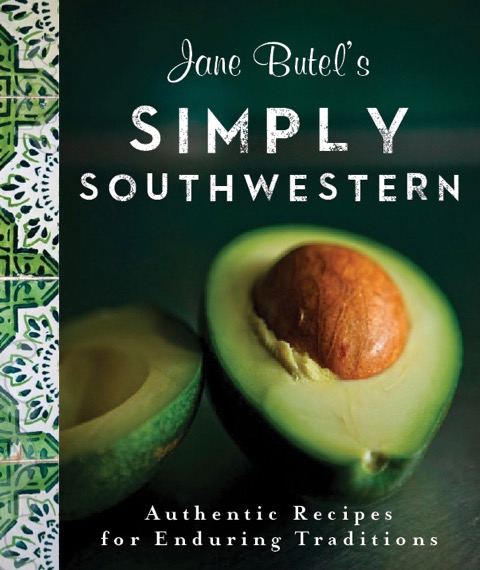 ♦ ♦ ♦ ♦ ♦ ♦ ♦ ♦ ♦ ♦ ♦ ♦ ♦ ♦ ♦ ♦
Recent video recipe:
POSOLE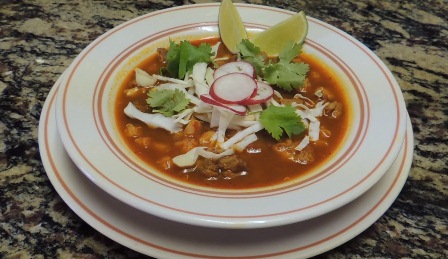 What do you want to see featured on our new blog?
Email us to make suggestions about post features!
Blog link: Southwest Cooking with Jane Butel
♦ ♦ ♦ ♦ ♦ ♦ ♦ ♦ ♦ ♦ ♦ ♦ ♦ ♦ ♦ ♦ ♦
ALL NATURAL SOUTHWESTERN AND MEXICAN INGREDIENTS AVAILABLE
Our wonderful pure, fresh chiles, spices, ingredients and kitchen essentials are in bountiful supply. Order, by selecting the Products key at the top of this page, or click here.
♦ ♦ ♦ ♦ ♦ ♦ ♦ ♦ ♦ ♦ ♦ ♦ ♦ ♦ ♦ ♦ ♦
The complete book of all the Mexican regional recipes taught in the award winning Fairmont-Princess Cooking School in Scottsdale. Has such favorites as Rellenos en Nogado, Pollo Cauchate, Mayan Chilaquiles and the luscious Tres Leches. cake. Ebook $2.99.
Softbound Printed Edition
$12.95

NOW ON KINDLE FIRE
for $2.99
Jane Butel Cooking

Cooking facts, recipes and quick and easy hints
---
What We Can Learn from London's Freshest Restaurant: A Guide for Budding Chefs and Owners
While Londoners often fancy roasted meals and an abundance of fish and chips in their diet, the new restaurant in the East End's Shoreditch impresses not only the English stomach, but also delights the tastes of different nationalities as well. See, even in its early stages, the 100 Hoxton restaurant is already among the most talked about and celebrated restaurants in London's culinary industry. If you hope to someday own a restaurant or perhaps learn to master the epicurean arts, then here are just some of the restaurant's most noteworthy facets that all chefs, gourmet hunters, and owners should incorporate into their own system.

Diversity is key
If there is one prominent thing you can learn about the restaurant's success, it should be that having a diverse set of meals and choices are a great advantage. In fact, their main chefs have different backgrounds. Their group executive chief, Tim Yates is well-trained in Thai cuisine while head chef Francis Puyat is well-versed with the Mediterranean way of cooking. Their tandem just proves how well the assortment works. Boasting a cooking know-how of Asian, European, and Middle Eastern food, the chefs and their masterful compilation of the menu covers as much as the spectrum can go wild. If you have already caught a glimpse of their menu, you would find it very well classified into different sorts, ranging from veggie options, meat lovers, and even for those who favour seafood.

Complete sensory package
A good meal does not only tickle your taste buds but also transcends craftily to all the other senses. A well prepared meal invigorates through its sumptuous aroma. A simple yet aesthetically pleasing food arrangement and presentation invites hunger and helps trigger a good appetite. The same thing goes with the way a food is carefully cooked to melt smoothly in your mouth. And similarly, it takes careful planning to match the right drinks suitable for a certain flavour. See, the 100 Hoxton restaurant clearly delved on the little details, which of course helped them with their huge success. It is even manifested in the internal decors. With a simple yet elegant ambience, 100 Hoxton spikes up an inviting atmosphere. If you are enticed with the brand new restaurant, you can have a more in depth look on their website, http://100hoxton.com. It's a good thing too that despite the rich festival of flavours, the restaurant offers reasonable pricing and affordability, which others in the district could not closely match.



For more information, go to these links:

Mediterranean - http://www.bbcgoodfood.com/content/recipes/cuisines/mediterranean/
Middle Eastern food - http://mideastfood.about.com/
---
---
Video Recipes on New Blog Site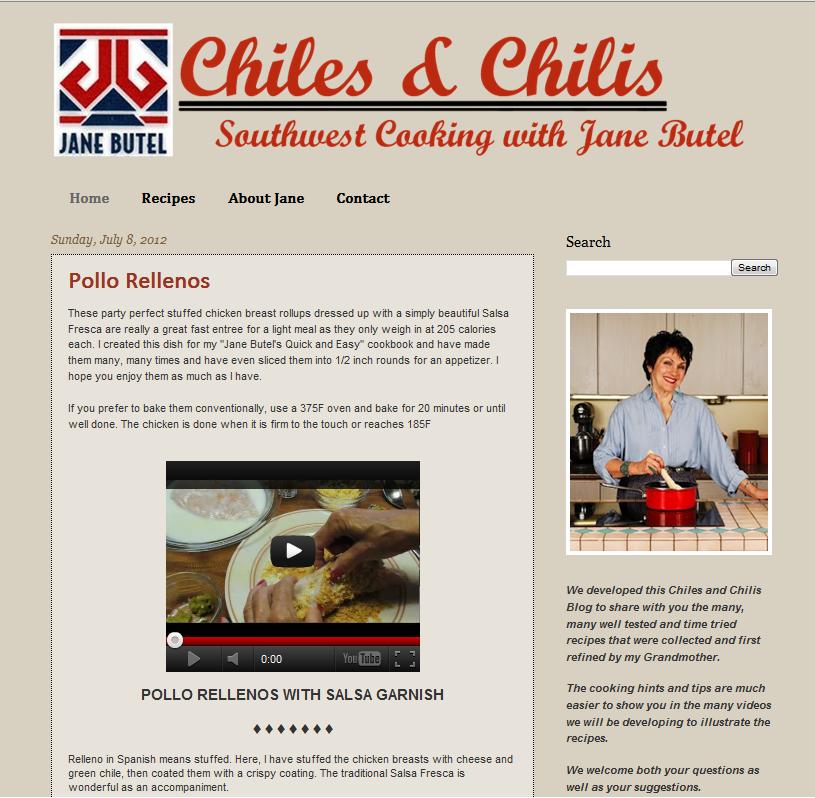 Delicious News!!! We have started a new blog with videos and recipes which will feature your favorite Southwestern and Mexican regional dishes. Check out our most recent posts about Green Chile Roasting, Green Chile Chicken Enchiladas and Pollo Rellenos, with many more to come on a regular basis.
We are sharing with you these videos (through YouTube) of well tested recipes from our award winning Cooking classes. Each blog post will feature a recipe with hints and tips, along with a video that will show you step by step how to easily create mouth watering Southwestern and Mexican Regional specialties.
We would love for you to take a look at our new blog and subscribe to our YouTube Channel--"janebutelcooking". The link for our "Chiles and Chilis" blog is http://www.janebutelcooking.blogspot.com.
What would you like featured on the blog? Let us know what you want to learn to make! Your suggestions are welcome. Just email us at info@janebutelcooking.com.
---
---